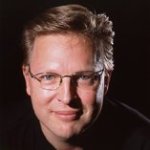 Offering an online course in 'Mastering the Rockefeller Habits,' is an effective way for busy CEOs and their teams to learn and understand key business lessons, and start implementing takeaway strategies that will add value to their companies now
Austin, TX (PRWEB) May 07, 2013
Leading online executive education company, Gazelles Growth Institute announced the debut of its latest online course, Mastering the Rockefeller Habits, based on its co-founder and principal Verne Harnish's best-selling book, "Mastering the Rockefeller Habits: What You Must Do to Increase the Value of Your Fast-Growth Firm." The first-of-its-kind course, designed specifically to help fast-growing firms and C-level executives maintain business growth, will be available for registration starting May 7th.
"Mastering the Rockefeller Habits" gives CEOs and leaders of fast-growth companies simple and practical tools to navigate success and continue building highly profitable corporations. Harnish draws upon more than two decades of experience working with CEOs and executive teams of fast growth firms, as well as leadership and management principles used by John D. Rockefeller, and many other thought leaders.
The best-selling book has been endorsed by over 100 CEOs of mid-sized companies – many of whom provide personal testimonials on the effectiveness of Harnish's guidelines – and has been translated into Chinese, Japanese, Korean, Russian, Serbian, Polish, Dutch, German and Spanish.
The course will be structured in a hybrid-educational approach consisting of theory, practice and guided implementation by certified coaches in an easy-to-implement format. Video instruction from respected authors, researchers and experts is offered online along with support from certified coaches to assure practice and guided implementation of the principles of the instruction.
"Today's executives of fast-growth firms need to continue learning throughout their careers. In the past, many professionals turned to conventional executive education seminars. Today, these programs are becoming outdated, in part because they focus on academic goals that fall short when it comes to helping you apply what you've learned to the business world," Verne Harnish stated. "Offering an online course in 'Mastering the Rockefeller Habits,' is an effective way for busy CEOs and their teams to learn and understand key business lessons, and start implementing takeaway strategies and guidelines that will add value to their companies now."
###
About Gazelles Growth Institute
Gazelles Growth Institute (GGI) is an online, executive education company serving a community of lifelong learners in more than 15 countries worldwide. It was founded by Verne Harnish and Daniel Marcos to offer effective, accessible training that strengthens a company's ability to outlearn its competitors and gain an advantage in the marketplace. Gazelles Growth Institute assists C-level executives in adopting business strategies to grow their companies faster. The business principles from acclaimed, thought leaders are taught through a hybrid-learning process that incorporates theory, practice and guided implementation. Certified coaches assist companies in customizing and applying the business principles to the priorities and daily activities of their particular company.
Quite simply, Gazelles Growth Institute makes it easier for busy executives to learn and apply new techniques and methodologies that will positively impact their business.
About Verne Harnish, Co-Founder and Principal at the Gazelles Growth Institute
Named by FORTUNE Small Business magazine as one of the "Top 10 Minds in Small Business," entrepreneur, author and FORTUNE magazine columnist, Verne Harnish is a highly sought management consultant, specializing in leadership, strategic planning and business growth. His book, "Mastering the Rockefeller Habits: What You Must Do to Increase the Value of Your Fast-Growth Firm" has been translated into Spanish, Chinese, Japanese and Korean. Verne is also the founder of EO, the Entrepreneurs Organization, and the CEO of Gazelles Inc.
Learn more about Verne Harnish
About "Mastering the Rockefeller Habits"
What are the underlying handful of fundamentals that haven't changed for over a hundred years? From Harnish's famous "Mastering a One Page Strategic Plan" process that has been a best-selling article on the web to his concise outline of eight practical actions you can take to strengthen your culture, this book is a compilation of best practices adapted from some of the best-run firms on the planet. Included is an instructive chapter co-authored by Rich Russakoff, revealing winning tactics to get banks to finance your business. Lastly, there are case studies demonstrating the validity of Harnish's practical approaches.
Learn more about "Mastering the Rockefeller Habits"
###