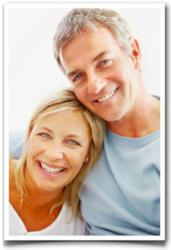 We think this is a fabulous way to inject some fun into planning your date nights!
San Diego, CA (PRWEB) September 11, 2012
RockinMarriage.com is quickly becoming one of the world's most read relationship counseling blogs. Offering daily tips and advice for married couples across the globe, information can be read directly from their blog, or via a daily digest email.
In their latest blog post, Ed and Cathy Lorient discuss how to add an extra dose of romance to any marriage. The new blog post is titled, "Try the Date Night Jar!"
The blog post can be accessed here:
http://rockinmarriage.com/try-the-date-night-jar/
Within this latest post, Ed and Cathy discuss a concept the found on a blog; the date night jar. The idea was originally discovered on Pinterest, although its creator has never officially been sourced.
The idea of the jar is to provide plenty of new ideas for date nights, keeping things fresh and preventing too much repetition. The basic premise is to write date ideas on popsicle sticks and take turns in choosing them from the jar.
The general instructions are simple. Firstly, people need to buy an inexpensive pack of popsicle sticks from the store. Next, the couple should write lots of date night ideas on the sticks and place them in a glass jar.
As Ed and Cathy suggest, color coding sticks can be useful.
"You can choose colors for budget (say, $20 and under or even free), time (a few hours, one hour, etc.) or even at home/out on the town. Color code for any factor that goes into your date nights. This can make it a bit more certain that you're able to do the date you draw when you draw it," they say.
They also suggest keeping some blank so that new ideas can be added as and when they are discovered – including a few things that couples have never been tried before.
As Ed and Cathy attest to, the date night jar has been a winning concept for them.
"We think this is a fabulous way to inject some fun into planning your date nights! Please try it and let us know how it goes!" they say.
Where can married couples learn more? Learn how to save marriage by subscribing to Rockin Marriage for free. Visit their daily tips website at RockinMarriage.com.
RockinMarriage (™) thinks this is important information for married couples and asks them to Like our Page on Facebook to learn exclusive daily marriage tips, strategies and news, all with the aim of preserving life's most precious bond. "We'd appreciate your help in spreading the word amongst married couples," says Ed and Cathy.
Like this? Check out RockinMarriage's last article: Top Relationship Counseling Blog, RockinMarriage.com, Announces 7 Lessons on Marriage from the Olympics