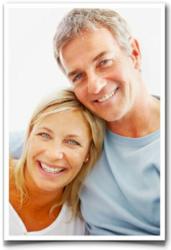 It shouldn't surprise anyone to hear that laughter is a very important part of a healthy marriage.
San Diego, CA (PRWEB) September 24, 2012
RockinMarriage.com is quickly becoming one of the world's most read relationship counseling blogs. Offering daily tips and advice for married couples across the globe, information can be read directly from their blog, or via a daily digest email.
In their latest blog post, Ed and Cathy Lorient discuss why a great marriage is vital to success. The new blog post is titled, "The Value of Laughter in a Passionate Marriage".
The blog post can be accessed here:
http://rockinmarriage.com/the-value-of-laughter-in-a-passionate-marriage/
Within this latest post, Ed and Cathy announce that laughter is extremely important to a long, healthy and passionate marriage. As well as relieving tension, laughter helps to solidify spousal bonds and can even be a great aphrodisiac.
The couple point their readers in the direction of an article by therapist Deanna Kasten, about the importance of laughter in a marriage. Ed and Cathy decide to share some of her observations with their readers.
Firstly, they mention that laughter is proven to be healthy for the mind, body and spirit. It is known to boost the immune system, clear the mind and help relax muscles.
"How many times have you laughed so hard that you ached and then felt so much lighter and less stressed afterwards? Have you ever laughed in the midst of an argument or stressful situation and ended up with a clearer perspective on things and a more positive feeling about the outcome? Laughter has the same effect on a married couple," they say.
Next they mention that laughter builds good will, which is a key ingredient in every marriage. There is a strong connection built when sharing a comical experience, to the point that it is hard to dislike someone if a person has shared a humorous experience with them.
"So how can you get more laughter into your marriage? There are a number of things you can do, from watching a funny movie to playing an outrageous board game or just telling each other stories," they add.
Where can married couples learn more? Learn how to save marriage by subscribing to Rockin Marriage for free. Visit their daily tips website at RockinMarriage.com.
RockinMarriage (™) thinks this is important information for married couples and asks them to Like our Page on Facebook to learn exclusive daily marriage tips, strategies and news, all with the aim of preserving life's most precious bond. "We'd appreciate your help in spreading the word amongst married couples," says Ed and Cathy.
Like this? Check out RockinMarriage's last article: Top Relationship Counseling Blog, RockinMarriage.com, Announces Importance of Making a Romantic Lunch Date with Spouse