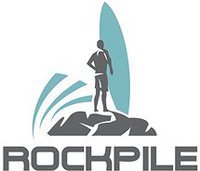 Grand Haven, MI (PRWEB) November 24, 2010
RockPileSurf, LLC. (http://www.rockpilesurf.com), Michigan's #1 Skate and Surf Shop, which offers both kids and grown-ups alike; skateboards, long boards, surf boards, snow boards, skate sharpening, gear, clothing and accessories has just opened its brand new on-line store.
The new e-Commerce site which was built and deployed by Resorb Networks, Inc. just in time for the holiday season, allows RockPileSurf not only expand its inventory and customer base, but also gives them the ability to offer over 15,000 additional products from a wide range of industry vendors, including top-name brands such as Sector 9, Alien Workshop and Deathwish.
"I'm extremely pleased to announce that our new on-line store is ready and open to the public. To show our appreciation to our long-time customers; and to show our new customers that we mean business; we are offering huge discounts for the holiday season, saving parents some cash, and bringing huge smiles to all the kids faces when they get that skateboard they've been nagging their parents about," said Ned Silverman, Owner of RockPileSurf.
Along with the grand opening of the new on-line store, RockPileSurf is offering HUGE discounts and massive freebies, including several Black Friday and Cyber Monday specials, discounts on many of the products that they sell and are also offering FREE Shipping on orders over $50.
If that wasn't enough, during the next week anyone who purchases items from RockPileSurf.Com's new on-line store, will be automatically entered in to win the $250 Gift-Certificate Giveaway, just in time for the holiday season!
RockPileSurf also has a brick and mortar retail location based in Michigan, selling a variety of boards, decks, gear, accessories and apparel for men, women and children. RockPileSurf accepts all major credit cards, as well as PayPal along with top-quality customer service and quick shipping. For more information, visit http://www.rockpilesurf.com.
About RockPileSurf:
RockPileSurf is Michigan's #1 Skate and Surf Shop. The store is intended to be like your typical California-style surf shop, with a Michigan flavor. RockPileSurf also provides snow ski tune-ups and sells seasonal clothing that includes winter sports wear, beachwear and sunglasses. Some of the popular product lines include Burton, Volcom, Billabong, Van's, Reef, Quicksilver and others.
328 Jackson Avenue, Grand Haven, Michigan 49417
http://www.rockpilesurf.com
About Resorb Networks, Inc:
Resorb Networks, Inc. creates radical, never before seen applications for the web. By pushing the boundaries of the web Resorb Networks, Inc creates the ability to amaze and entertain web users throughout the world. Resorb Networks, Inc. offers a wide arrange of services, including Custom Software Development, SaaS (Software as a Service), Web Hosting, Data Integration, e-Commerce Solutions, Search Engine Optimization (SEO) and Dedicated Servers - amongst other products and services.
http://www.resorb.net
# # #