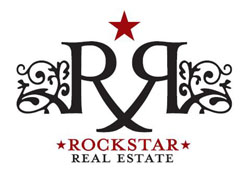 Tom and Nick at Rockstar have created a process that is repeatable, so you don't have to re-invent the wheel -- explains Tony
Oakville, Ontario (PRWEB) March 29, 2013
Tony and Marilou Soria were just featured in Canadian Real Estate Wealth Magazine. Although Tony and Marilou Soria immigrated from the Philippines to Calgary in 1999, they didn't buy their first Canadian property until 2007, which is when they met Tom and Nick Karadza, Founders of Rock Star Inner Circle & Rock Star Real Estate Brokerage. Once the Sorias got started, however, they kept their eye on the real estate prize, and today the couple owns a dozen properties.
One of the reasons that the Sorias decided to invest in property through a group such as Rock Star Real Estate Brokerage, rather than navigating the market on their own, was the ability to access expert advice in crafting a proven investment strategy, so they could replicate it successfully a number of times. "Tom and Nick at Rock Star have created a process that is repeatable, so you don't have to re-invent the wheel," Tony explains. "They've also created an environment where you can talk to the other active investors in the group. Like when we were just starting out, we listened to other investors and asked a lot of questions from Jason, another savvy investor in our group."
Their first foray into Canadian real estate was a success, delivering positive cash flow profits of several hundred dollars per month. So Tony and Marilou invested again, and again, and again – to the point where they today hold 12 properties in their investment portfolio.
Combined, their properties funnel close to $20,000 into their bank account each month. Even after mortgages are paid, the couple profits thousands of dollars free and clear each month. The secret to their success in choosing profitable locations has been "investing in good neighborhoods, in areas where there are many jobs available," Tony says.
"Sitting down and listening to real estate gurus is good but with no real life experience, implementing the information on your own can be tough. That's why we believe that surrounding ourselves with professionals – from mortgage brokers and accountants through to lawyers and investing coaches – who know real estate transactions back to front, is so important," Tony says. "Being part of a system that actually invests in real estate has been the reason why we've been successful. And if Marilou and I can do this, you can do this too."
About Tom and Nick Karadza from Rock Star Realty Brokerage
Tom Karadza quit his job as a Software Sales Manager at NetSuite Inc. as it was going public on the New York Stock Exchange (NYSE), to be a full time real estate entrepreneur and investor.
Nick Karadza also quit his job at a Fortune 500 software company, Oracle Corporation, to give real estate 100% of his focus. He began investing at the age of 21 by successfully buying, renovating, and selling a home for profit in only 3 months.
Tom and Nick are real estate professionals that are focused on helping real estate investors in the Greater Toronto Area create income for life. Tom & Nick are active real estate investors themselves, and are both registrants with the Real Estate Council of Ontario, and the founders of Rock Star Real Estate Inc. in Oakville, Ontario.
They have been featured in national media such as the National Post, Canadian Real Estate Magazine, the Business News Network, and numerous local publications as well.
Together, Tom and Nick have worked with over 1,000 real estate investors acquiring over 290 million dollars of investment real estate to implement these profitable investing strategies across southern Ontario.
Rock Star Real Estate
Tom Karadza
Tom (at) RockStarBrokerage (dot) com
(905) 338-6964
http://www.RockStarInnerCircle.com
"Tom and Nick Karadza are proud to support The H.O.M.E. Foundation"
About The H.O.M.E. Foundation:
The Helping Others Means Everything, or The H.O.M.E. Foundation, is a not-for-profit organization dedicated to helping our Family of Charities. Frankie Verdugo, President of The HOME Foundation, wants to help as many worthy charities as possible as they struggle during these tough economic times. Frankie Verdugo helps raise funds through luxury dream home raffles, home giveaways, prizes, and high profile celebrity events in Hollywood... "Our mission is to help charities reach their fundraising goals and to bring awareness to their praiseworthy causes."