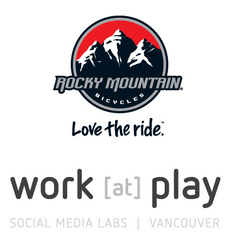 We're launching three all new platforms for 2010 with our 29ers, Flatline World Cup, and Metropolis, so there's no better time to launch the new website. The new site gives our customers more detailed product information, increased functionality, and a new, fresh aesthetic. We have the best URL in the business with Bikes.com and our new site does it justice
Vancouver, BC (PRWEB) September 30, 2009
Rocky Mountain Bicycles, maker of premium performance bicycles since 1981, is pleased to announce the launch of its new website. The launch coincides with the launch of Rocky Mountain's 2010 lineup at the Interbike trade show in Las Vegas, Nevada.
Rocky Mountain's Director of Sales and Marketing, Charles Russell comments, "We're launching three all new platforms for 2010 with our 29ers, Flatline World Cup, and Metropolis, so there's no better time to launch the new website. The new site gives our customers more detailed product information, increased functionality, and a new, fresh aesthetic. We have the best URL in the business with Bikes.com and our new site does it justice"
The new site will feature in-depth information on Rocky Mountain's proprietary technologies, a new and improved news section, and new bike galleries. Rocky Mountain also plans to showcase its hugely successful Maxxis-Rocky Mountain World Cup race team on the site with video content, rider blogs, and team schedules.
Rocky Mountain selected Vancouver web developer Work At Play for the website project. Work at Play specializes in online strategy, web design, and web development. Their clients include MTV, NBC, the B.C. Government, Knowledge.ca, B.C. Children's Hospital, among many others.
Russell continues, "With no shortage of web developers in Vancouver, we had lots of great options of local firms to work with, but we chose Work At Play because they are world leaders in online customer engagement and shared the same vision of our brand. Not only are they a high-tech R&D based company like us and share the same vision of our brand, but lots of the employees at Work At Play are mountain bikers too. It was a natural relationship."
"Our team has the passion and expertise for creating the world's most innovative media applications for companies who are dedicated to their engaging their customers," says David Gratton, CEO of Work at Play. "We were excited to partner with Rocky Mountain Bicycles and make bikes.com reflect the same quality product and experience the company is known for in its bikes."
Please visit the new website.
About Work at Play
Work at Play (workatplay.com) is a worldwide leader in creating customer online engagement. Work at Play is headquartered in Vancouver, BC, Canada. Founded in 2002, Work at Play creates social media engagement experiences for the world's most demanding customers. Work at Play's creative and design teams have a suite of proven tools and processes for creating and communicating the critical concepts of an interactive experience. Work at Play was named one of BC's fastest growing companies in 2009 by Business in Vancouver Magazine.
###