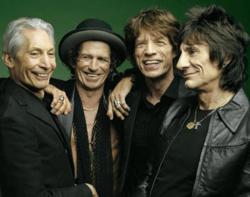 TicketProcess.com has built a name for themselves and achieved some of the highest rankings and accolades possible by providing customers with quality tickets to concerts and sporting events for unbelievably low prices
(PRWEB) October 21, 2012
The Rolling Stones will be coming to Newark for two December shows that are a commemoration of the 50th anniversary of their first live performance, and Ticketprocess is ready to get Stones fans into The Prudential Center for incredibly low prices. The band has not played many live shows over the past decade, and this micro-tour may be the final one for quite some time, perhaps ever. The official Pre-Sale begins on October 20th at noon Eastern Time, and the rush for Rolling Stones tickets is sure to be fast and furious.
Thursday, December 13th and Saturday, December 15th are the dates that every Rolling Stones fan who lives in or near New Jersey or will be in or near New Jersey around the middle of December should mark on their calendars. The band will be performing an epic set of music that will span the past half century, and the night is sure to be a memorable one.
Mick Jagger and Keith Richards have both woven themselves into the very fabric of American rock music, even though both are originally from the United Kingdom. Both are quickly approaching the age of 70, but both have kept themselves in excellent shape and are able to perform their acts with the same skills and gusto that became their signature in the 1960s and 70s. The two Newark dates are sure to be sold out over the course of the next week, so paying a visit to TicketProcess sooner rather than later is a good idea.
TicketProcess has built a name for themselves and achieved some of the highest rankings and accolades possible by providing customers with quality tickets to concerts and sporting events for unbelievably low prices, and they have procured a large lot of Rolling Stones tickets to the two upcoming dates in New Jersey. The Prudential Center is within a few hundred miles of several large metropolises, so millions of Stones fans will have an opportunity to experience the band in person one last time.