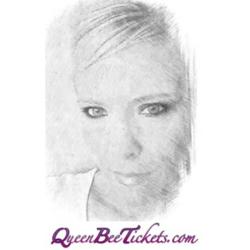 Rolling Stones ticket sales are expected to be high, and QueenBeeTickets.com has announced the availability of Rolling Stones presale tickets for all stops on the band's 50 and Counting Tour.
Germantown, Wisconsin (PRWEB) April 03, 2013
Throughout the band's history, Rolling Stones ticket sales have broken countless records in both the primary and secondary ticket markets. The band has enjoyed an incredible 50 years of success in the music industry, and band members still enjoy performing together.
Fans have been clamoring for a tour announcement since the group's 50th anniversary performances last year, and the official confirmation finally came this morning when several North American tour dates were confirmed for concerts in Los Angeles, Oakland, San Jose, Las Vegas, Anaheim, Toronto, Chicago, Boston, and Philadelphia. While it is only speculation, many believe that more dates will be confirmed.
QueenBeeTickets.com is a popular online destination today's hottest concert tickets at a discount. This provider will begin to offer Rolling Stones presale tickets on the secondary market to the general public no later than Friday, April 5. The company expects to be able to offer an even larger selection of tickets once the official public onsale kicks off on Monday, April 8. The company has released a promotional code, which is highlighted on their website, for online shoppers to use toward savings on these hot seats.
Public demand for Rolling Stones tickets is expected to be overwhelming. Since demand often determines pricing in the ticket industry, discount Rolling Stones tickets are expected to sell very quickly. QueenBeeTickets.com is excited about the opportunity to offer tickets for the Rolling Stones at discounted prices. Since tickets are expected to sell at a lightning pace, fans should consider visiting QueenBeeTickets.com to secure their Rolling Stones presale tickets as soon as they hit the exchange.
In 2012, The Rolling Stones presented a handful of "50 and Counting" shows to commemorate their 50 year anniversary in the music business. Although only five shows were performed, the Rolling Stones grossed over 38 million dollars. Now that a 2013 tour has been confirmed, many believe that the "50 and Counting" tour be the highest grossing tour for 2013.
When fans purchase tickets for the Rolling Stones at QueenBeeTickets.com, they have the opportunity to see Mick Jagger, Keith Richards, Charlie Watts and Ronnie Woods perform live. All of the current members except Woods were founding members of the Rolling Stones. In addition, the Rolling Stones have been known to feature former band members and other popular artists at their live concerts. When fans attend a Rolling Stones concert, they can never be exactly sure what to expect! However, they can be sure that they will experience the concert of a lifetime.
QueenBeeTickets.com believes that more fans deserve the opportunity to enjoy popular live events. Because of this, the company acquires seats for today's hottest concert, sports, and theater events and then offers them up to the general public at a discount. All tickets from this provider are verified to be authentic and priced to sell. In addition to offering Rolling Stones presale tickets, the company is also offering discounted seats to other popular concerts including Mumford & Sons, Keith Urban, and Big Time Rush.