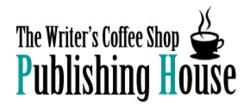 "Whatever your interest is, we have it and on Black Friday, you can have it for less!" says Pedroza.

Arlington, TX (PRWEB) November 15, 2012
After the turkey has been carved, and the apple pie served, many American families gather around the kitchen table for the second best part of the Thanksgiving holiday. Gearing up for Black Friday has quickly become as important as watching football on Thanksgiving. Stores across the nation have huge sales to stimulate pre-holiday shopping. This holiday tradition is new for The Writer's Coffee Shop, an Australian-based publisher. "This is not something that is a tradition in Australia, but we are thrilled to be a part of the excitement,." says CEO, Amanda Hayward.
In honor of Black Friday, The Writer's Coffee Shop will be lowering the price of e-books available on their website to $4.99. "We are hopeful that this sale will give our readers a chance to try a new author without hurting the pocket-book," says Jenny Pedroza, head of marketing.
The Writer's Coffee Shop became an overnight sensation with the wildly successful "Fifty Shades of Grey," however; this publisher is anything but one-dimensional. "One of the things that I love about The Writer's Coffee Shop is the selection," says dedicated reader, Kera Eason. "They have everything from Fifty Shades type books, to suspense and young adult. I enjoy being the first of my friends to discover a great new author."
Among the books that will be available for $4.99, is the bestselling "Immortal" series by Gene Doucette. "Immortal" is a mash-up of historical fiction, fantasy, and comedy that has critics raving. Irish native, Suzy Duffy's "Wellesley Wives" will also be featured on Black Friday. Duffy's chick-lit masterpiece is the definition of escapism. The hopeless romantic will fall in love with Lissa Bryan's beautiful novel, "Ghostwriter."
"Whatever your interest is, we have it, and on Black Friday, you can have it for less!" says Pedroza.
So, whether or not readers choose to brave the crowds on Black Friday, they should know that The Writer's Coffee Shop is ready to offer them a great new book for a fraction of the price. Grab a cup of coffee, an e-reader, and enjoy some quality time with TWCS.
About the Publisher:
The Writer's Coffee Shop Publishing (TWCS) House is an up-and-coming independent publisher based in New South Wales, Australia. They recently gained a great deal of attention with Fifty Shades of Grey, the international literary sensation they released in June 2011, and is now represented by Random House.
Launched in October 2010, with the vision of working alongside talented authors while providing quality e-books to the growing marketplace, TWCS publishes a wide range of fiction titles and is sure to have something for any appetite.
Website: http://ph.thewriterscoffeeshop.com/