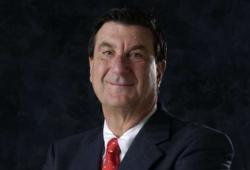 Habitats around the world are being destroyed, and we have a road to change that.
New Orleans, LA (PRWEB) March 12, 2013
NEW ORLEANS, LA, February, 2013 -- In January, Ron Forman and Doug Myers, presidents of the Audubon Nature Institute in New Orleans and the San Diego Zoo, respectively, announced that their organizations would work together on a groundbreaking project known as The Alliance for Sustainable Wildlife. According to the statements made by both men at the press conference, this conservation effort is aimed at protecting and rebuilding some of the planet's most threatened species.
With San Diego Zoo Global's investment of $10 million over the next five years combined with their commitment to sharing some of the operating costs, a 1,000-acre breeding site that Audubon has already invested $30 million in, is poised to become one of the largest sanctuaries in the United States. According to zoo officials, the project is based on the theory that some animals will find it easier to breed, and will breed with greater genetic diversity, when they are able to roam in large herds in expansive habitats.
"Habitats around the world are being destroyed, and we have a road to change that," said Audubon President and CEO, Ron Forman. "This is a model for zoos in the future, as we hope other zoos will join in similar collaboration efforts."
Located in dense forestland on the lower coast area of Algiers near the Mississippi River, the existing refuge and research center that was opened in 1993 is already home to threatened species like the African eland, bongos, and the Mississippi Sandhill crane. Thanks to the new investment from the San Diego Zoo, the grounds will soon be home to Masai giraffes, pelicans, cranes, sable and roan antelope, and okapis. Zoo officials said they plan to bring more species in the future.
At the press conference, Ron Forman said the institute plans to hire as many as 100 new employees over the next five years in order to maintain the condition of the refuge as it expands. Plans call for new construction to begin in the fall of 2013 and to include two distinct 50-acre enclosures as well as eight separate 25-acre enclosures. Some enclosures will be capable of housing multiple species, according to zoo officials.
After construction, the real work begins. As soon as 2014, zoo officials expect to begin breeding programs to help pull these species out of threatened status. Eventually, class field trip groups and university researchers and students will be able to visit the center and observe the work.
Together, Ron Forman and the Audubon Nature Institute have already made a big impact on threatened and endangered species. The facilities in Algiers have been home to some noteworthy achievements, including the birth of an African wildcat that was made possible by an embryo transfer to a domestic cat. Since 2003, the Audubon Center for the Research of Endangered Species has been successfully contributing to the effort to rebuild the whooping crane population. With new partners at the San Diego Zoo, the refuge and research center are in position to make many more groundbreaking achievements in the future.
"It's history being made," said Doug Myers, president of San Diego Zoo Global. "We think this is the right thing to do, we think these are the right people to do it with."
For more information about the Audubon Nature Institute, their conservation efforts, and their many properties and attractions, please visit AudubonInstitute.org or call (504) 581-4629. For more information on Audubon Zoo, call (504) 861-2537 or visit at 6500 Magazine St., New Orleans, LA 70118.
About Ron Forman
Ron Forman was named president and CEO of New Orleans' Audubon Zoo in 1977, just in time to help lead its revitalization. During his tenure, Audubon Institute has successfully expanded into an organization with many properties throughout New Orleans and southern Louisiana. Forman oversees ten parks and museums that celebrate the wonder of nature, in addition to his work with the refuge facility in Algiers.
Audubon Zoo
6500 Magazine St
New Orleans, LA 70118
(504) 861-2537