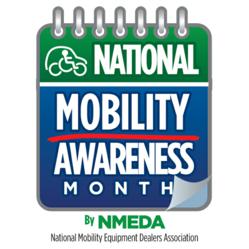 Conyers, Georgia (PRWEB) March 14, 2013
R&R Mobility will be celebrating the second annual celebration of National Mobility Awareness Month, which has been designed to encourage awareness about people with disabilities and create positive dialogue about the realities and importance about one of the largest groups in America. Whether you have a disability or know someone who does, the National Mobility Awareness Month founders want to hear from you.
Stories will be shared throughout the month by and about people who volunteer, achieve, educate, persevere, and advocate for the disability population, and awards will include wheelchair accessible vehicles to the winners.
With more than 18 million people in North America living with a disability, this is a great opportunity to share your story, learn more about the culture, and help spread awareness about the importance of treating people with disabilities with dignity and respect.
As a leading provider of wheelchair accessible vehicles and accessories to customers across the country, R&R Mobility will be sharing plenty of information and resources during the month of May. We encourage you to check out the Mobility Awareness Month website and see how you can help.
For more information about R&R Mobility and popular wheelchair conversion vans, visit http://www.RRVan.com/.
About R&R Mobility: R&R Mobility first opened in the year 1974. One of the company's founders actually had a family member in a wheelchair and wanted to help her regain mobility. The poor handicap vans scene in Georgia inspired the company owners to pursue an entirely new market. Eventually, R&R became the first authorized mobility dealer in Georgia and expanded onward.