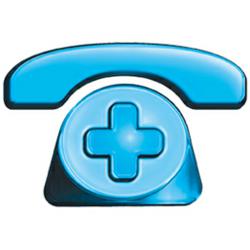 High-sided vehicles in particular should take extra care on open roads, and delay their journey if at all possible
London, UK (PRWEB UK) 8 March 2013
After the snow, ice and floods already experienced in 2013, motorists are now facing the challenge of driving in high winds on our motorways and road networks. In an attempt to prevent unnecessary road traffic accidents to due strong winds, personal injury compensation firm the Accident Advice Helpline, has offered the benefit of their expertise on what to do when driving in windy weather.
Driving in adverse weather conditions of any sort require concentration and caution from the motorist. Windy weather often brings with it sudden heavy rainfall, so what precautions should drivers take if they encounter windy conditions on their journey?
A spokesperson from top auto accident claim handler, the Accident Advice Helpline, commented,
"We see many RTA claims arising from accidents that could have been prevented with a little caution. High-sided vehicles in particular should take extra care on open roads, and delay their journey if at all possible."
Tips identified by the company include:

Slow down – this action alone can help to prevent accidents by giving the driver more time to react to changing road conditions, and allowing better control of their own vehicle
Give high-sided vehicles extra room, especially when overtaking. It is common for trucks and lorries to be blown over in high winds, so by overtaking in the fast lane of the motorway, rather than the middle lane, this offers greater protection to everyone on the road
Look out for debris already on the road, or that is likely to be blown into the road by strong winds
Turn off radios, phones and anything else that might be distracting
The Accident Advice Helpline processes RTA claims on a basis of no win, no fee. They also provide injury claim online services and have developed an injury claims calculator which is available on their website. Call their 24 hour helpline on 0800 180 4123 for more details.