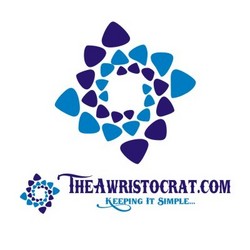 We believe in ourselves and, more importantly, we believe in the American consumer. We are very excited about what the future has in store for CAS Enterprises and American as a whole. Once people remove the blinders, they will see that the future looks bright ahead
Columbus, NE (PRWEB) January 20, 2009
TheAwristocrat.com, a privately held Internet Property of CAS Enterprises, Inc. in Columbus, Nebraska, reported a record increase in sales for several of their product lines. Their flagship product, Silicone Bracelets & Rubber Wristbands, continues to do very well, providing a valuable yet inexpensive promotional and fundraising product to thousands of schools, businesses, and non-profit organizations throughout the country and around the world. In 2008, their sales of custom silicone bracelets increased over 103% or more than double the sales recorded in 2007.
After launching a new Custom Dog Tags & Personalized Dog Tag line in 2007, sales of personalized dog tags in 2008 increased by a phenomenal 995% - a staggering number. Clark Swihart, CEO of CAS Enterprises commented, "Yes, we are very encouraged by the increase in sales of our Custom Dog Tags and look forward to becoming the North American leader in 2009!" TheAwristocrat.com customized dog tags are mostly laser engraved in house with super-fast turnaround times of 2 to 3 days. They also offer full color dog tags, silicone dog tags, and even gold-plated dog tags; however, TheAwristocrat.com intends to concentrate on the Rush Laser-Engraved Custom Dog Tags that are produced in their Columbus, NE production facility.
CAS Enterprises, Inc. also reported a dramatic increase in sales of custom printed polyester, tube, nylon, and woven lanyards; custom polyester, leather, and PVC slap bracelets; and personalized leather bracelets. In 2009, CAS Enterprises, Inc. will bring the customization and fulfillment of custom Leather Bracelets in house rather than outsourcing it overseas like the majority of their competitors.
Their newest line, Custom Printed Apparel, just launched in late 2008 and concentrating on inexpensive Custom T-Shirts for fundraising, is off to a great start in 2009. TheAwristocrat.com continues to expand its offering to include Gildan, Anvil, Hanes, Fruit of the Loom, and American Apparel brands; and, they plan to offer even more popular brands in the near future. In addition to the basic custom t-shirts, they also offer long sleeve personalized t-shirts, custom sweatshirts and hoodies. All the various items of clothing, excluding the American Apparel brand, are offered undecorated for those who wish to customize the clothing themselves or just prefer them blank.
CAS Enterprises, Inc. is dedicated to the continuation of its product offering in 2009. Since the inception of TheAwristocrat.com in 2005, they have prided themselves on bringing inexpensive promotional products and Unique School Fundraising Ideas to market for all their worldwide customers. In 2009, it is the goal of CAS Enterprises, Inc. to expand its reach through not only its flagship website, TheAwristocrat.com, but also through its ASI Supplier Wholesale division on ValueBands.com and through several other Internet Properties currently in development. By offering incredibly low prices and the fastest turn around times in the industry, CAS Enterprises, Inc. sees only a bright, exciting, and promising future as opposed to all the gloom and doom that is being shoved down everyone's throats through various media sources. "We believe in ourselves and, more importantly, we believe in the American consumer. We are very excited about what the future has in store for CAS Enterprises and American as a whole. Once people remove the blinders, they will see that the future looks bright ahead," Clark Swihart, CEO, emphatically proclaimed.
CAS Enterprises, Inc. has also just recently entered into a joint venture agreement with Blue Bench, which is a California company. Blue Bench has brought an exciting new patent pending product to market and has contracted with CAS Enterprises, Inc. to handle the online marketing, search engine optimization (SEO), warehousing, and product fulfillment. The product is called The Jewelry Frame, which is a neat product that allows women (or men) to take their tangled clutter of Jewelry and organize all their earrings, bracelets, and necklaces nice and neat on a beautiful Jewelry Frame, turning that unsightly tangled mess of jewelry into what can only be classified as artistic expression. The Jewelry Frames are the perfect Jewelry Organizer Earring Necklace Holder and include an entire line of additional accessories and parts such as earring racks, 4 post necklace & bracelet racks, 3 post necklace & bracelet racks, support brackets, adjustable desktop braces, and even shadow boxes. Blue Bench's Jewelry Frames will be marketed online by CAS Enterprises, Inc. at JewelryFrame.com.
# # #