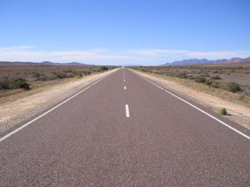 Austin, TX (PRWEB) January 31, 2013
CabForward, LLC based in Austin, TX, believes that happy developers write better software and better software makes for more successful companies. Financial data shows web application down-time leads to money lost and loss of customer satisfaction for any business. CabForward's mission is to make great software for happy clients via our Rugged Design program.
This effort allows businesses providing SaaS and mobile applications with the quality and affordability they need for long term success. The Rugged Design program is available to CabForward clients, as well as a service for other development shops.
The 8 Attributes of Rugged are:
Maintainability - software that is cheaper to maintain provides better business value
Availability (including Scalability) - maximized up time without interruptions
Survivability - software that maintains continuity through any crisis
Defensibility - a DevOps team that coupled to a software team for infrastructure
Security - using agile software development to create stories describing vulnerabilities
Longevity - software that is built to last for lower life cycle costs
Portability - follows the user with any device independent of location
Reliability - consistent performance.
For more information on how Rugged Design can improve your business or enterprise, contact CabForward.
CabForward builds and deploys rugged web, mobile and social applications using the latest proven technologies such as Ruby on Rails and iOS. Their team has grown from two to over twenty developers in 2012, all based in Austin, TX. CabForward is a thought leader in customer-driven product development and rugged application design. CabForward donates 1% of its profits to LoneStarRuby Foundation. For more information, visit cabforward.com.