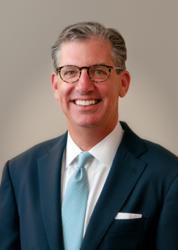 The responsibility falls on us, the adult drivers, to slow down around kids...
Norfolk, VA (PRWEB) September 11, 2012
As the bell rings in a new school year, the Personal Injury Attorneys of Rutter Mills are asking drivers to use extra caution on the roadways. After a summer free of school buses and walking students, drivers can develop habits that might not be safe around school year vehicular traffic such as bus stop activity, walkers and school speed zones. This year as more than 55 million children across the U.S. are headed back to school, more than 13 percent of them will walk or ride their bikes to school placing them at additional risk.
AAA reports the afternoon hours are the most dangerous, with nearly one-third of child pedestrian deaths happening between 3:00PM and 7:00 PM. C. Arthur "Brother" Rutter III, a Rutter Mills Personal Injury Attorney adds "Remember, children do not always understand the risks of the roadways, so the responsibility falls on us, the adult drivers, to slow down around kids and be extra cautious to avoid accidents." In addition to child pedestrians, the school buses are back as well, requiring their own unique set of driver precautions and safety laws.
So, to promote safety on the roadways during back to school season, Rutter Mills offers a few tips to keep driving safe for you and our students:

Keep an extra distance when driving around a school bus.
Watch the bus signals carefully. Yellow lights signal that a school bus is about to stop, and red lights with the stop sign mean children are getting on or off of the bus.
Please never try to pass a slowing bus.
When a bus is stopped and children are getting on or off, traffic must come to a complete stop in both directions.
Be extra cautious in residential neighborhoods and school zones. Do not speed. Pay attention to your surroundings (i.e. no cell phones please).
Do not block crosswalks. A blocked crosswalk forces pedestrians to walk in unsafe areas, and can put them in danger.
Remember that the responsibility is on you the driver, as children on or near the roadways can be unpredictable.
C. Arthur "Brother" Rutter is a Managing Partner of the Rutter Mills Law Firm, with locations in Norfolk, Newport News, Virginia Beach and Roanoke, Virginia. Rutter Mills has spent over 50 years protecting the rights of clients injured in Auto Accidents. Learn more about Rutter Mills Auto Accident Lawyers at http://www.ruttermills.com.