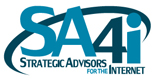 Customers are posting their review experience more often than ever. Negative customer reviews will cost businesses over $1 billion in 2013.
Houston, Texas (PRWEB) March 07, 2013
Industry Data
Industry reports* indicate that negative customer reviews cost businesses over $700 million in 2012 and, is expected to top 1 billion this year. Most importantly, however, dealing with the aftermath of negative reviews not only costs a lot of money, but diverts business momentum, morale and focus potentially devastating business success.
Problems
The problem is simple, negative reviews significantly outweigh positive reviews because satisfied customers aren't necessarily motivated to post their good experience. Whereas, someone dissatisfied or unhappy with their experience, mediate and become very motivated, even vindictive to the point of posting their negative experience multiple places online. The resulting imbalances between positive and negative reviews portray a somewhat inaccurate picture of the business.
Current Trends
Because the internet is so vast and easy to access, customers are posting their review experience more often than ever. And the trend is growing at a dramatic pace. Reputation "Review Websites" primarily collect reviews already posted online while "Reputation Management" companies generally issue rebuttals or try to hide negative reviews (which is usually not possible).
SA4i will soon introduce a new approach that is powerful, easy to use and inexpensive. Subscribing companies will benefit in many ways, but none more important than the systems features that will help companies avoid costly battles to correct negative reviews.
SA4i president, Ben Scardello has said, "Our new reputation and review management tool will be available nationwide as one of the first of its kind in the Spring of 2013. The cost will be less than $100 per month and there are no long term contracts required". Scardello also said, "Before the nationwide launch of this new service is officially announced, a select group of businesses can test the system at no cost". Companies interested in joining the test phase are encouraged to contact SA4i at the following number 800-880-3816 or clicking here to go to the SA4i contact form.
SA4i, Strategic Advisors for the Internet, sa4i.com
*Source: BIA/Kelsey, Chantilly, Va., http://www.biakelsey.com/