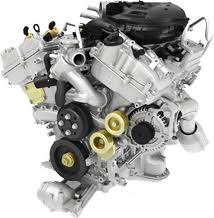 Protections are often provided with the sale a new vehicle. This warranty term coverage is applied to specific mileage amounts.
Houston, Texas (PRWEB) March 02, 2013
Saab vehicles have been sold in the U.S. since the early 1980s. The acquisition by General Motors has helped provide resources for replacement engines and these vehicles. The EnginesforSale.org company is now increasing its Saab engine inventory for online sales. These increases have resulted in more 2.3, 2.5 and 3.0 engines in preowned condition ready for shipment. More details can be found online at http://enginesforsale.org.
Saab pioneered turbo technology used in engine engineering. This technology was used primarily in the 9-2X, 9-3, 900 and 9000 vehicle series. Both the four-cylinder and six-cylinder additions made use of this turbo technology.
The involvement with General Motors has resulted in better distribution options for owners and mechanics of these import vehicles. The used motors that are now available for direct sale on the Internet are OEM editions and not aftermarket replacements.
Vehicle mileage is part of the wear and tear that engines go through during a standard lifespan. OEM parts that are used in the production of motors can break down, wear out or fail unexpectedly during normal use. Protections are often provided with the sale a new vehicle. This warranty term coverage is applied to specific mileage amounts.
The EnginesforSale.org company has recently created new policies for warranty protection. These policies apply to the import and the domestic sides of the company warehouse.
Engine testing is one way that retailers can prove the reliability of a block before it sold. Some retailers have the capability to test and others cannot afford the expense. One way now in use by this company to raise customer assurance levels in all motors shipped is by testing before shipment. The new tests now applied are conducted for zero cost to customers and have helped increase the reputation of this company as a trusted engine retailer.
The Saab inventory increases are in addition to other import motors that have been added this year. Engines from Toyota, Subaru, Honda and other manufacturers are now available for sale online. The original news announcement for these additions can be read on the Internet at http://www.prweb.com/releases/engines-for-sale-company/expands-ford-chevy-dodge/prweb10036149.htm.
About Engines for Sale
The Engines for Sale company is a preowned seller that supplies its customers with low mileage variants for domestic and foreign auto brands. The weekly inventory increases made by this company provide the resources that consumers cannot find through some distributors and sellers on the Internet. The low pricing and no cost shipment programs that have been added are helping to offer better solutions for purchase. The Engines for Sale company warrants all of its sold engines against damage and other unforeseen problems after the purchase is completed.