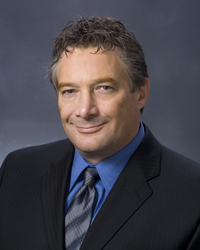 This kind of a campaign raises awareness among all drivers, which in turn increases safety for motorcyclists and everyone else on our roads.
Sacramento, CA (PRWEB) August 29, 2010
The Arnold Law Firm, a group of experienced personal injury trial attorneys based in Sacramento, this week applauded the Sacramento Police Department's campaign to reduce traffic violations that result in injuries to motorcycle riders.
"Most crashes involving motorcycles are often caused by the other driver, not the motorcyclist," says Douglas E. Stein, a trial attorney with the Arnold Law Firm who concentrates in motor vehicle accident and motorcycle accident serious injury and wrongful death cases.
Sacramento police this month used a grant from the California Office of Traffic Safety to look for and ticket drivers who committed the most common violations that cause injuries to motorcyclists and their passengers. The violations include failure to yield the right of way, turning without signaling, and driving too fast for conditions.
"This kind of a campaign raises awareness among all drivers, which in turn increases safety for motorcyclists and everyone else on our roads," Stein says.
Television station KCRA of Sacramento recently reported that fatal accidents involving motorcycles have increased as more motorcycles have been registered in the state. The Office of Traffic Safety said 560 motorcycle riders were killed in 2008 -- more than twice the number killed in 1998.
Motorcyclists and their passengers are obviously more vulnerable to injury in a collision because they are not protected by the structure of a car or truck, Stein observes.
Stein points out that to avoid tragic accidents, motorcycle riders must act responsibly, too. Recently an 18-year-old rider was ejected from his bike when he rear-ended a car on Highway 99 near Sacramento. He was then hit by a car whose driver did not see him on the ground. The teen was pronounced dead at the scene.
"The key is defensive and responsible driving by everyone," Stein says. "Even though motorcyclists take steps to protect their own safety on the road, too many accidents are caused by the carelessness of other motorists."
About The Arnold Law Firm
The Arnold Law Firm was founded in Sacramento, California, in 1975 by Clayeo C. Arnold. The firm's personal injury trial attorneys are dedicated to the aggressive representation of people injured by the negligent actions of others. The firm's experienced trial attorneys have successfully advocated for hundreds of people throughout the United States injured in automobile, trucking, and construction equipment accidents; on construction sites and work sites; by dangerous conditions of public and private property; by defective products; through the malpractice of healthcare professionals and legal professionals; and through the use of unsafe drugs or medical devices. For help with a personal injury case, contact the Arnold Law Firm at (916) 924-3100 or use the firm's online form.
###