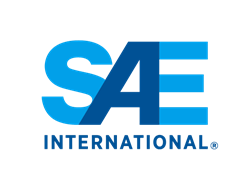 SAE's aerospace training portfolio is better positioned than ever to help engineers stay current and proficient." - Kevin Perry, EdD, Director of Professional Development
WARRENDALE, Pa. (PRWEB) December 07, 2018
With an ongoing goal to provide a variety of world-class training solutions to aerospace engineers and personnel, SAE International added 11 new courses in 2018 and plan an additional nine in 2019.
"Given the safety-critical importance of conforming to established aerospace standards and regulations and the ongoing emphasis on highly effective quality management systems, SAE's aerospace training portfolio is better positioned than ever to help engineers stay current and proficient", Kevin Perry, EdD, Director of Professional Development for SAE International, said.
New courses introduced in 2018 include:

Emotional Intelligence for the Engineer
Systems Engineering for Prognostics and Health Management (PHM) Systems
Human Factors for the Aviation Professional
Fundamentals of Metrology and Quality
AS13000: Problem Solving Requirements for Suppliers (8D)
AS 13002: Qualifying an Alternate Inspection Frequency Plan
AS 13003: Measurement System Analysis (MSA) Requirements for Aerospace Engine Supplier Quality
AS13004: Process Modes Effects Analysis (PFMEA) and Control Plans
Introduction to Design for Additive Manufacturing
Introduction to Cyber Security for Commercial Aviation
Aerospace Executive Development Academy
Some of the topics planned for 2019 will include: Electric Flight Technology; Additive Manufacturing and Rapid Toolmaking; Virtual Flight Testing for predicting the pilot-automation-aircraft-operational environment; Introduction to airframe engineering-Design for Manufacturing, Assembly, and Automation; and AS13006: Process Control Methods.
To see SAE International's full portfolio of courses, or for more information on upcoming classroom offerings, please visit: http://www.sae.org/learn/professional-development .
SAE International's Professional Development portfolio includes structured learning/certification programs and credentials for industry applicable, real-world learning supports career development. SAE offers more than 200 classroom courses, 35 web seminar titles, and multiple on-demand classes are developed/taught by over 130 instructors and recognized industry experts and are attended annually by 4,000 technical professionals.
SAE International is a global body of scientists, engineers, and practitioners that advances self-propelled vehicle and system knowledge in a neutral forum for the benefit of society. SAE International is a global association of more than 127,000 engineers and related technical experts in the aerospace, automotive and commercial-vehicle industries. Our core competencies are life-long learning and voluntary consensus standards development. SAE International's charitable arm is the SAE Foundation, which supports many programs, including A World In Motion® and the Collegiate Design Series.