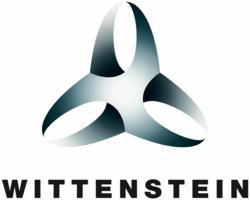 Our objective is to broaden the appeal of SAFERTOS. This is the first of a series of announcements we plan to make related to extending the range of supported platforms
Bristol, UK (PRWEB UK) 27 March 2013
The ARM9 SAFERTOS variant from WITTENSTEIN High Integrity Systems (WHIS) has been implemented upon the Freescale iMX28 processor and has been certified by TÜV SÜD to IEC 61508-3 Safety Integrity Level (SIL) 3, the highest possible for a software only component.
SAFERTOS is a safety certified micro-kernel that delivers performance and dependability to safety critical applications, whilst utilising minimal resources. The iMX28 SAFERTOS variant is tightly integrated with the processor, including its MMU, allowing applications to be partitioned into logical segments according to their Safety Integrity Level. Commercial grade middleware can for example be used in conjunction with safety critical code, with isolation being achieved via the MMU.
SAFERTOS is supplied with a Design Assurance Pack which contains every design artefact produced during the full IEC 61508-3 life cycle. These include development and safety life cycle plans, requirements, specifications and design documents, HAZOPS, source code, all verification and validation documents and related evidence.
"Our ARM9 SAFERTOS variant is an exciting new development for us. We have been working with a lead customer and recently obtained TÜV SÜD certification to IEC 61508-3 SIL3" said Andrew Longhurst, Engineering Manager for WHIS, "Our objective is to broaden the appeal of SAFERTOS. This is the first of a series of announcements we plan to make related to extending the range of supported platforms".
WHIS also provides Board Support Packages for use with SAFERTOS which include USB, File systems and networking components, as well as bespoke drivers and analysis tools.
SAFERTOS is available pre-certified by TÜV SÜD to IEC 61508-3 SIL-3 and is suitable for use in developments requiring certification to IEC 61508 and its domain-specific adaptations, IEC 62304 class C and FDA 510(k) for medical, and DO 178B for aerospace.
SAFERTOS datasheets and a fully functional ARM9 SAFERTOS demo for the iMX28 with the GCC code Sourcery Lite development environment are available for download at http://www.highintegritysystems.com.
WITTENSTEIN High Integrity Systems is a safety systems company that produces and supplies real time operating systems and platform solutions to the Medical, Aerospace, Transportation, Defence and Industrial sectors. For more information, please visit http://www.highintegritysystems.com.