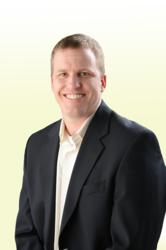 The Saint Jude Program helps people understand they have full control over their drug and/or alcohol use.
Amsterdam, NY (PRWEB) March 20, 2013
In a recent interview Mark Scheeren discusses Cognitive Behavioral Education (CBE), a vital part of the Saint Jude Retreat Program. CBE is an educational methodology at Saint Jude Retreat House for the past 17 years. Through individualized instruction, each guest of the Saint Jude Retreat is presented with this methodology to help them work through problem solving, self-change and positive life changes that will help them overcome drugs and alcohol.
As Scheeren of Saint Jude Retreats reviews CBE, he talks about several of the other components of the program such as understanding the science of Neuroplasticity, the current science of the structure of the brain and adaptation to new habits and behaviors. "Over the past two decades we have discovered how to use neuroplasticity to help alcohol and drug users change their own drinking and drug behaviors and how to use brain plasticity to achieve sobriety."
Scheeren quotes in his review of the Saint Jude Retreats Program's methodology, "We have developed a non- judgmental way of teaching the Saint Jude Retreat guests. Through these techniques our guests are fully free to talk about what drives them to happiness as a person. Our instructors do not make guests feel guilty about their past behaviors or interject their opinion in any discussions. By pairing Neuroplasticity and CBE together it allows them to understand they have the ability to change and to understand what direction to take their personal growth. It helps people understand they have full control over their drug and/or alcohol use."
Dr. David Hanson, Emeritus of Potsdam University, reviews the Saint Jude Retreat Program's other component neuroplasitcity and how it can positively impact a substance user. Hanson quotes, "Our brain never stops changing and adapting to experience. Dramatic examples of neuroplasticity can be seen in people who suffer strokes or other damage to the brain. After a part of the brain dies or is destroyed, surrounding neurons adapt and develop new synapses to "re-wire" the brain in order to recover some of the lost functions of speech or mobility."
Click here to read more Saint Jude Retreat Reviews.
The Saint Jude Retreats is a non-disease, non-treatment based drug and alcohol program implementing proprietary methodology called Cognitive Behavioral Education (CBE). The program is the only effective alternative to alcohol rehab and drug treatment centers and is currently 85% more effective than treatment. The program is endorsed by internationally acclaimed professionals and addiction research authors such as Prof. Emeritus David Hanson, PhD; Prof. David Rudy, PhD; Dr. Joy Browne and the late Joseph Vacca, PhD, among others.