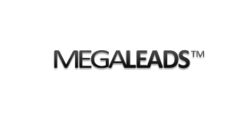 Megaleads has announced that they will be offering new customer five free searches with there new and improved system with no credit card commitment and also offers a unique turn-key email append system.
Caldwell, NJ (PRWEB) December 05, 2012
As Megaleads (https://megaleads.com) gains momentum through their beta program, Route 72 Systems continues to monitor customer feedback. Users are responding favorably to the free trial, which requires no credit card commitment. As the affiliate manager, Route 72 Systems has been tirelessly monitoring customer feedback and making improvements as the feedback pours in from all over the nation. Since it's beginning, small changes have been made as the new sales lead system continues to grow. Route 72 and their team have high hopes for Megaleads and their future.
As it stands, Megaleads has one of the largest email databases to date. Customers have a plethora of email lists at their disposal and can utilize the user-friendly search tool in order to obtain those lists. Recently, Megaleads has been able to enhance search response times for faster business sales leads, which has no doubt generated a positive response throughout Megaleads' customer base. Although this may seem like a minor tweak, Route 72 believes that this could give them the edge they need to set their sales lead system apart from the rest. Jim Alamia, CEO and Founder of Route 72 Systems states: "No matter what the product, we believe the room for improvement is there and it is our job to ensure that we make this sales lead system the absolute best it can be. This improvement will ensure that our customers get the cleanest email lists in the shortest amount of time."
Megaleads has announced that they will be offering new customer five free searches with there new and improved system with no credit card commitment and also offers a unique turn-key email append system. Route 72 is still keeping a close eye on the new business sales leads system and is looking forward to further customer feedback as Megaleads continues to develop. Jim Alamia states: "We greatly value our customers and their feedback. Their voice combined with our dedication to customer service will make this new leads system unlike any other in the business."