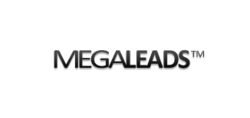 Our leads system
was specifically built with new users in mind. The Youtube videos will always be up
and running for those who need guidance or for anyone who just needs a refresher
course on our sales leads system.
Clifton, NJ (PRWEB) February 19, 2013
As Megaleads continues to monitor customer feedback, their mission to make a presence in the social network arena moves full steam ahead. Recently, they launched their Facebook page where fans are able to acquire inside sales tips and insight as well as keep up with the latest developments of the new business sales leads system. Although the Facebook page has only been up for a short time, it already has well over 600 likes. The success of the Megaleads Facebook page quickly inspired the Megaleads team to make their move into Youtube (http://www.youtube.com/user/MegaLeads72) by launching their very own channel.
Users can now access videos on Youtube, which display the ins and outs of the business sales leads system as well as their new innovative tools such as the Google Maps search tool, the People Finder Tool, and the Email Appending Services. In addition to the videos showcasing their new tools, Megaleads has also released two new videos that instruct new customers on how to effectively search for consumers and business sales leads (https://megaleads.com/video-demo.php). Founder, Jim Alamia, is pleased to see their transition to
Youtube running smoothly. He states: "In as little as a few minutes, our customers can gain the knowledge needed to get solid sales leads through our user-friendly leads system. The Youtube videos will no doubt help our customers hit the ground running during their marketing campaigns."
Accessing the Youtube videos is as simple as typing in the company's name (Megaleads) in the search bar. Although some may think that some serious time should be set aside to learn about the leads system, Megaleads and their team thinks that many customers will be happily surprised when they come to find out that each video is only a couple of minutes. Jim Alamia states: "Even those with little to no experience with Internet marketing should not be intimidated. Our business email leads system was specifically built with new users in mind. The Youtube videos will always be up and running for those who need guidance or for anyone who just needs a refresher course on our sales leads system."