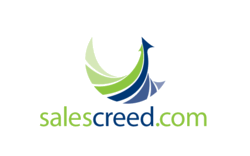 SalesCreed.com is ideal for businesses of any size that are seeking new market expansion and revenue growth.
Spokane, WA (PRWEB) July 02, 2012
SalesCreed.com is a new niche job board for sales professionals and provides businesses with a new way to grow their presence and their profits with a pay-per-results model.
On SalesCreed.com, businesses post job opportunities and offer incentives to sales professionals for closing the sale. Sales professionals create profiles, share resumes, and can apply for and accept sales jobs to grow their income and portfolio. Businesses pay only when they get results and sales professionals grow income based on what they sell.
By hiring sales professionals on a per-project basis through SalesCreed.com, businesses save on expenditures like infrastructure, travel costs and insurance. They can offer attractive incentives to talented professionals who are already connected in cities around the world, while growing their geographic footprint.
"SalesCreed is ideal for businesses of any size that are looking to expand into new markets and grow their revenue," says Tom Parrish, President and CEO of SalesCreed.com. Parrish's success as a startup entrepreneur began in 2001 when he founded PE Systems, which he sold to private equity for eight figures in 2006. Tom remained CEO for four years after the sale, during which time the company sought to expand by creating an outside sales force that could cover the country.
During this time, Parrish realized that businesses of all sizes share the need to sell products and services around the world more efficiently. His idea was simple: Connecting businesses with sales people using a pay-for-results model gives sales people the opportunity to unleash their earning potential by tying income directly to product sold -- a win for everyone involved. Thus, the idea for SalesCreed.com was born.
"Hiring sales professionals in diverse cities and regions where growth opportunities exist is now more accessible with SalesCreed," says Parrish. "It is a low-risk option and businesses can instantly connect in new markets where they would otherwise have to invest in a lot of overhead."
SalesCreed.com epitomizes "design thinking," a trending term coined as the act of "generating practical, value-creating ideas and translating them into real market applications that drive growth." SalesCreed.com is not only growing as a company, but is helping businesses of all sizes grow. Watch this video to learn how SalesCreed.com can help your company grow.
SalesCreed.com is dedicated to connecting businesses with sales professionals in order to fuel entrepreneurialism and innovation around the world. For more information or to request a presentation on this new pay-per-results model, contact Amanda Sapp at salescreedmktg(at)gmail(dot)com or visit http://www.salescreed.com.