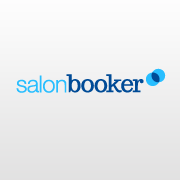 As a salon owner, if you're daunted by the idea of setting up online booking, check out SalonBooker. It is comprehensive, with features for managing all aspects of your salon
New York City & Barcelona, Spain (PRWEB) March 13, 2013
SalonBooker is the leading online booking, point of sale, and business management software for the beauty industry. Their tools untangle the technical muddle of handling booking and virtually all aspects of salon management.
"As a salon owner, if you're daunted by the idea of setting up online booking, check out SalonBooker. It is comprehensive, with features for managing all aspects of your salon," said the GetApp reviewer.
According to GetApp, SalonBooker is unique, as it can handle everything: online booking from any computer or mobile device, customer relationship management (CRM), online and in-store product sales, purchase history tracking, point of sale, integrated credit card processing, inventory management, and accounting.
SalonBooker achieved the following ratings:
Overall: 9/10
Ease of use: 5/5
Features: 5/5
Value: 4/5
Ease of deployment: 4/5
To read the full review on GetApp visit:
http://www.getapp.com/blog/salonbooker-review/
To test SalonBooker, please visit:
http://www.getapp.com/salonbooker-application
About SalonBooker
SalonBooker by Booker Software is transforming the way services are managed by salons and discovered by consumers. SalonBooker replaces everything from manual methods to disconnected software, and unifies the essential components of running a salon into a single web-based platform, accessible from any device. SalonBooker also enables salons to sell their services online, through their website, and a network of partner sites and apps, creating a seamless online booking experience for consumers. Booker Software processes over one million appointments each month across 70 countries. Headquartered in New York City, Booker's customers include thousands of local service businesses as well as Fortune 500 companies. For more information: http://www.salonbooker.com.
About GetApp
GetApp is the largest independent online marketplace that helps small to mid-sized businesses and startups discover, evaluate and manage the perfect cloud business apps for their needs. Its mission is to support millions of users in their "best app" research with comprehensive directories, interactive search tools, side-by-side comparison tables, user reviews and app evaluation resources.
In addition, GetApp serves as a global online marketing channel for thousands of cloud business application developers. GetApp operates primarily in North America and the U.K. It is privately owned and backed by Nauta Capital.
For more information: http://www.getapp.com.