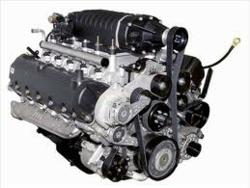 Sales made by junkyards and salvage companies typically do not come with a warranty after 30 days.
Lima, Ohio (PRWEB) March 07, 2013
The salvage industry is one area that has helped many preowned vehicle owners in the United States. The used parts and accessories that can be found for sale on the secondary market provides more resources for replacement. The EnginesforSale.org company is discounting its salvage engines on the Internet. This special discount was created as a way to boost sales in the secondary market industry. The new pricing is available for owners of cars, trucks and SUVs as well as trade industry companies. Details can be read online at enginesforsale.org.
Engine replacements are a part of the automotive industry that many owners of vehicles will encounter during the ownership of the vehicle. From automobile collisions to wear and tear, replacing a motor in a new or classic vehicle is a regular occurrence. Sales made by junkyards and salvage companies typically do not come with a warranty after 30 days. The high mileage placed on used engines is one reason for the shorter warranty.
The discounted salvage motors now for sale online include warranty extensions. This longer time frame is expected to help all buyers purchasing for longevity.
The ability to receive customized pricing online was recently added by this company. The toll-free telephone number in place has been the sole form of contact for customers requesting pricing. While this number remains in use, a new online delivery method is now preferred by many customers. The quotes now distributed online are delivering pricing faster for any size motor in stock.
These quotes are now customized exclusively for all customers and include warranty information. This is in addition to the separate pages that have been created for each engine type. The salvage discounts now applied to the EnginesforSale.org inventory are in addition to the pick up truck inventory that has been increased.
A recent announcement by this company for an increase in F150 engines from Ford Motor Company can be read at http://www.prweb.com/releases/engines-for-sale/ford-f150-engine/prweb10194546.htm. This inventory increase for pickup trucks has helped to make this company now one of the largest sellers of Ford motors on the Internet. New additions are in the planning stages and expected to be announced later this year.
About Engines for Sale
The Engines for Sale company discounts its entire warehouse inventory of preowned engines for sale to the public and trade company buyers. Popular engines from Ford, Chevy, GMC, Toyota, Honda and other automakers are represented in the main company warehouse. Engine shipments depart this company on a daily basis to help expedite customer deliveries. A lower than MSRP pricing schedule has been created by this company as one measure to help provide an alternative for buyers. The Engines for Sale company offers warranties for no cost with every engine sold as an extra benefit to customers using this preowned engines resource.