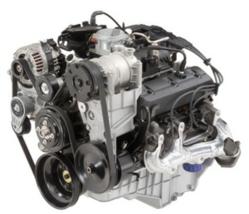 "We've setup terms with suppliers before we accept a new company into our company supply chain.
Reno, Nevada (PRWEB) June 16, 2013
Auto parts replacements can be a struggle to locate for vehicle owners who choose to avoid paying dealership prices. The http://autoenginesforsale.com company has updated the way engines can be researched online and shipped to U.S. destinations. A new agreement with select suppliers has helped this company to provide salvage yard auto engines online through its new database.
These new supply agreements are expected to expand the current numbers of engines that can be viewed and purchased by consumers. The range of supply companies now covers most of the U.S. and new suppliers are currently added to grow the motors available.
Most auto parts engineered by automakers are designed to remain in use for the lifespan of vehicles. Faster than average deterioration or excessive wear and tear could be contributing factors to premature OEM parts failures. A part unable to function normally could render a vehicle motionless or reduce the reliability during operation.
The Auto Engines for Sale Co. has taken measures this year to prevent used parts deterioration. The new supply companies currently in agreement with this company now distribute engines of a higher quality and lower count for mileage. These actions are improving customer satisfaction upon engine installs.
"The suppliers now fulfilling customer orders have been hand selected for quality," a source from the AutoEnginesforSale.com company added. One of the drawbacks that can happen in the secondary market history is non-verification of engine components and overall wear. The traditional higher mileage counts for engines can degrade the overall value. "We've setup terms with suppliers before we accept a new company into our company supply chain," concluded the source.
These efforts are combined to expand the amount of orders placed through the company system by customers assured of quality before shipment. The gasoline and diesel motors that are sourced through these companies are now filling the gaps found in the secondary market for better condition replacement engines.
The salvage yard parts that are now included for consumer sale are in addition to parts secured from junkyards and other companies in the supply chain. The growth of Chevrolet inventory listed online is made possible in part from these new contacts. The news release published on the Internet at http://www.prweb.com/releases/22-liter-chevy-engine/used-chevy-engines/prweb10712069.htm was used by this company to promote the 2.2 Chevy engine series now listed for consumer sale online. This four-cylinder edition is now part of the GM motors that can be searched and ordered with warranty coverage.
About AutoEnginesforSale.com
The AutoEnginesforSale.com company offers price decreases for the motors listed for sale inside its published automotive database online. A broad range of distribution companies now helps to supply the inventory listed for immediate consumer sale on the company website. Better arrangements with these companies has resulted in lower than standard prices for diesel, gasoline and hybrid engines available. The AutoEnginesforSale.com company website features easy to use quotation tools for locating pricing and warranty information. The company toll-free telephone number is monitored daily by company experts who provide access to information about any engines in stock.