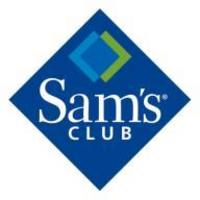 By creating new jobs and generating revenue, these women are the backbone of their communities and the national economy
Houston, TX (PRWEB) October 12, 2008
Local business owner Leah Dossey of Blueleaf Creative was selected as one of only 25 nationwide recipients of the First Annual Sam Walton Emerging Entrepreneur Award. Sam's Club®, a division of Wal-Mart Stores Inc. and Count Me In for Women's Economic Independence, a national nonprofit provider of business resources and community support for women entrepreneurs, sponsor the award. Awardees will receive one-year of paid professional business coaching, free access to Count Me In's educational resources and seminars (valued at over $7000), and a Sam's Club Business Membership, made possible through a separate donation from Sam's Club.
The winners will also benefit from inclusion in Count Me In's community of like-minded women entrepreneurs who inspire and mentor each other.
"By creating new jobs and generating revenue, these women are the backbone of their communities and the national economy," says Count Me In's Founder and CEO, Nell Merlino.
Dossey's community service, which includes over 800 hours with Boy Scouts alone, as well as literacy advocacy and assisting Hurricane Katrina victims, was key in her selection for the honor. The award was determined by business profiles, commitment to community, and professional development.
"Giving back to my community is the best way for me to become a better leader to my employees and contractors," says Dossey. "It is important for them to see that I care about the community. It deepens their understanding that I am committed to them as well."
Dossey is excited at the opportunity the award has given her.
"I feel like someone has handed me a ring of golden keys that will open the doors to all the challenges my business will face in the future," she says.
Blueleaf Creative offers creative design solutions along with customer-centric service. This combination has been key to the company's success. Principal art director, senior designer and owner Dossey has been in the industry for over 10 years. Starting her career as a photographer, she quickly moved into printing (digital, offset and screen) and then graphic and web design.
"The transition between fields over the years has been extremely beneficial and natural," says Dossey. "It has allowed me to see the entire industry from many perspectives. I can then take that wisdom and translate it into creative visual communications for my clients."
Blueleaf Creative has done exactly that with an impressive list of work done for Cogent Systems, Shell®, Half-Price Books, Texaco®, Coca-Cola® and others. The company was established in May of 2005 and provides graphic design for print and web, as well as print management services and project management solutions. Blueleaf Creative specializes in assisting companies plan and meet their marketing objectives. "We help companies develop a plan to achieve their goals and stay on budget while creating inspired designs," says Dossey. Many of their customers seek logo design and corporate identity packages as well point-of-purchase and web design. The company is located in Spring, Texas.
In keeping with her outstanding community service record, Dossey is donating 10% of all sales from September 28-October 28 to the Hurricane Ike Relief Fund.
###