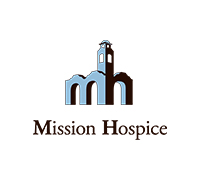 Many hospices do not serve the surrounding areas due to cost restrictions, but Mission Hospice is committed to serving anyone in need, wherever they are.
SAN DIEGO, CA (PRWEB) March 14, 2013
This March, Mission Healthcare launched a hospice service-line that will serve the greater San Diego community. Mission Hospice was accredited by the Community Health Accreditation Program (CHAP) and has spent the past two years building a foundation of utmost compassion and compliance.
"CHAP accreditation demonstrates that Mission Healthcare meets the industry's highest nationally recognized standards," said Terry A. Duncombe, CHAP president and CEO. "Voluntarily selecting to achieve CHAP accreditation and meeting our high standards of excellence demonstrates Mission Hospice's commitment to quality." 
A rigorous evaluation by CHAP focuses on structure, function, quality of services, products, long term viability and human and financial resources. To receive accreditation, hospices have to admit at least five patients and cover the cost of the patients' care—Mission went above and beyond and treated 19 patients.
"One of our most significant differentiators is our focused dedication to the first 48 hours of care, which is a crucial time for the family to feel supported," said Laura Semmler executive director of Mission Hospice. "This is the time that families realize things are going to be different and it's important to be one hundred percent available and to ensure they are comforted during this transition."
Mission Hospice also distinguishes itself among other hospice providers by:
1. Reducing the fear of loss: Mission ensures that love endures as the staff works to continuously reduce the fear of loss.
2. Synergistic model of hospice care: Mission focuses on the whole person, using allopathic, integrative and complementary means and addressing pain control and symptom management of the patient, family and caregiver for physical, emotional, psychosocial and spiritual needs.
3. CHAP Accreditation: Mission Hospice is one of two CHAP accredited hospices in San Diego County.
4. Continuum of care: Mission Healthcare provides home care, home health and hospice care and is uniquely positioned to impact the lives of patients, families, and their healthcare partners throughout the continuum of care on every step of their journey. 
"Mission Hospice has hired 45 staff members and is ready to start admitting patients all over San Diego County, not just in San Diego Proper," said Amy Nelson, co-founder of Mission Healthcare. "Many hospices do not serve the surrounding areas due to cost restrictions, but Mission Hospice is committed to serving anyone in need, wherever they are."
While operating within compliance, Mission partners with each family and their unique needs. From Mission Hospice's first encounter, the staff honors the unique physical, psychosocial, emotional and spiritual needs of each person. Mission provides the highest level of courtesy, gallantry and service to patients, their families, caregivers, visitors and to each other.
"Mission seeks to change the way the community experiences life-threatening illness, grief and loss," said Nelson. "Our vision is of a community in which people-in-transition and those who love and support them have access to proper palliative care and support, when they need it, wherever they need it and whoever they are."