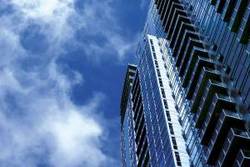 I feel confident there is a pent-up demand that is reacting very favorably to what is perceived as rational pricing in downtown
San Diego, CA (PRWEB) March 13, 2008
According to a new MarketPointe Realty Advisors' report, a very limited number of new San Diego condos will be coming on line in downtown in the next few years. In combination with a strong sales pace in recent months, is leading several real estate experts to predict a shrinking supply of residences in this dynamic urban housing market.
In an extremely popular market where thousands of condominiums have been built in recent years, only 571 units comprise the high-rise inventory throughout the entire downtown San Diego area, reports MarketPointe Realty Advisors, a statewide real estate market research and analysis firm.
Factoring in sales being projected this year, there will only be an additional 200 units available in 2009, according to market estimates. There are no additional units that will come on line the following year in the downtown San Diego real estate market.
Meanwhile, the research firm reported 470 resale, or pre-owned, condominiums were sold last year in the downtown San Diego area at an average sales price of $654,706, or $564 per square foot. The average time on market declined from 80 days in 2006 to 73 last year, indicating the growing strength of the downtown San Diego housing market, MarketPointe said.
Downtown real estate agents are now reporting the resale market has become even more active in the past several weeks with multiple offers on several units being made.
"I feel confident there is a pent-up demand that is reacting very favorably to what is perceived as rational pricing in downtown," MarketPointe economist Michael Colby wrote in a report released last month.
Housing experts are seeing the same signs in downtown San Diego's new-home market. Perhaps the strongest indication is at The Mark in downtown's East Village where nearly half its urban residences have been spoken for since the 244-unit complex opened just nine months ago.
Like anything else, there are specific reasons for that development's strong market acceptance. Buyers report The Mark's strong design, high quality of construction, rich amenities and its prime location two blocks from the San Diego Padres' Petco Park were factors that led them to purchase residences there.
A total of 53 floor plans are available in one-, two- and three-bedroom designs, ranging from 739 to 3,742 square feet. Some residences have sweeping views of downtown San Diego, Petco Park, and San Diego Bay and all units feature Studio Becker cabinetry, GE stainless steel appliances and gas cooktops; upgraded GE Monogram appliances in specific residences on the 20th floor and up; nine-foot ceilings in units on floors 2-19, 10-foot ceilings for those on the higher floors. Kitchens have granite slab countertops. Bathrooms feature limestone surrounds for showers and tubs and Toto bathroom fixtures.
Common area features include parking for 427 automobiles on three subterranean levels, 13 for motorcycles and 53 for bicycles; 24/7 lobby attendants; a concierge, and an onsite general manager; interior courtyard area. Resort-like amenities of this San Diego luxury condominium community include a swimming pool, spa and grass area, barbecues and tables; fitness center and floor exercise area; a conference room available for meetings, and a private interior street, The Mark Lane, which provides a convenient drop off at the lobby entry.
Prices currently range from the low $400,000's to $3.89 million, not including the two-story penthouse on the 32nd and 33rd floors. All are available for immediate occupancy. The Mark is located at The Mark Lane, between Eighth and Ninth avenues, and Island Avenue and Market Street. Please use the sales studio entrance located on Ninth Avenue, just south of Market Street. The sales studio is open daily from 10 a.m. to 5 p.m.
###