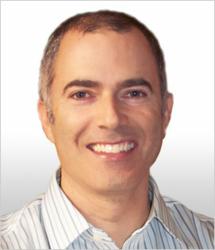 San Francisco, CA (PRWEB) October 18, 2011
Jeremy Rothenberg, MS, Dipl.OM, L.Ac., a San Francisco acupuncturist in general practice, has found extraordinary success treating migraines and chronic headaches by combining acupuncture with his own treatment method that targets the autonomic nervous system.
"Headaches aren't just in the head—the whole body is involved," said Rothenberg, a graduate of the American College of Traditional Chinese Medicine (ACTCM). "Traditional Chinese medicine describes a vibrant energy, qi (pronounced 'chee') that circulates through the body through pathways called meridians. The meridians in the head also travel to the hands, feet, and interior of the body. By treating acupuncture points in the arms and legs, we are able to regulate that energy flow and, thereby, eliminate the pain."
According to a New York Times report, the National Institutes of Health has "accepted acupuncture as a useful alternative treatment for headaches after a systematic review of studies from 2007 concluded that acupuncture provides greater relief than either medication or a placebo."
"I had a debilitating migraine," reported Kim N. "Jeremy treated a few acupuncture points, and when I stood up from the table, I could actually see and think more clearly than even before the migraine."
Rothenberg believes that acupuncture is useful as the first level of treatment, as it often removes the pain immediately—but in order to help eradicate the migraines over time, it's important to work directly with the patient's stress response.
Rothenberg has developed a method of treatment to target this response. He says that by working with his patients on a sub-conscious level, he can help them "reprogram" their stress response and, in effect, remove one of the most common migraine and headache triggers—stress.
"Many people internalize stress in unhealthy and unconscious ways simply because that's what they have always done," said Rothenberg. "We self-program our minds to cope with problems as children, and children are not terribly good programmers. The result is software that is 'buggy.'"
Rothenberg explains that headaches are relatively easy to treat by moving the flow of energy with acupuncture. What is more difficult is helping the patient "reprogram" their mind-body software so that when someone or something activates the "bug," the result is no longer a headache.
"I do this by working directly with the autonomic nervous system (ANS)," said Rothenberg. "It's here, below your conscious awareness, that your body makes decisions about how to respond to stress. Many people are caught in the sympathetic, or 'fight or flight' response too often, which takes a toll on the body.
"If I can help patients recognize how their bodies activate this side of the ANS, they can then relearn how to calm their system down by activating the parasympathetic reaction, which can be referred to as 'rest and digest.' The best results are achieved when patients are able to healthfully modulate between sympathetic and parasympathetic aspects of the ANS."
For more information about this treatment, please contact Jeremy Rothenberg Acupuncture at (415) 449-0445 or go to his website at http://www.enlightenedbody.com.
About Jeremy Rothenberg
Jeremy Rothenberg is a licensed acupuncturist in the State of California who practices acupuncture and Chinese herbal medicine as a primary care provider in his San Francisco acupuncture clinic. He is nationally certified as a Diplomate of Oriental Medicine (Dipl.OM).
Deeply grounded as an integrative medical practitioner, Rothenberg is developing a modality that goes beyond a patient's presenting medical diagnosis to heal the underlying energetic imbalance. Rothenberg received his Master of Science from the American College of Traditional Chinese Medicine (ACTCM). He has received two CMT certifications from both the Institute of Conscious Bodywork and ACTCM.
About the American College of Traditional Chinese Medicine
The American College of Traditional Chinese Medicine (ACTCM) has been at the forefront of educating students in Traditional Chinese Medicine in the Bay Area since its inception in 1980. Their two degree programs—the Master of Science in Traditional Chinese Medicine (MSTCM) and the Doctorate of Acupuncture and Oriental Medicine (DAOM)—provide an exceptional professional education.
ACTCM's community clinics serve as a diverse and demanding training ground for their students, while providing affordable health care services to the community. ACTCM's certificate programs in Tui Na and Shiatsu and its introductory classes for the public offer additional educational opportunities for current ACTCM students, healthcare professionals and the general public.
Bay Area acupuncture treatment, as taught by ACTCM, restores balance and health, and is used for everything from chronic pain to drug dependence. It is also effective for allergy relief, weight loss, pain management and fertility treatment.
During treatment practitioners insert sterile, disposable needles at acupuncture points along the meridians. Because of the thin and pliable needles used, most people feel little to no discomfort. Patients typically leave feeling energized or relaxed with a deep sense of well-being.
For more information about the American College of Traditional Chinese Medicine (ACTCM), call Alissa Cohan at (415) 355-1601 x 12.
###