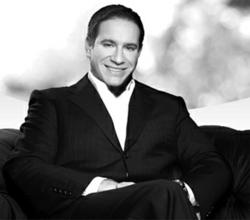 Beverly Hills, CA (PRWEB) September 04, 2012
A beautiful smile is often just what is needed for an individual to enjoy a huge boost to their own confidence, and that is why it can be devastating for a patient to look in the mirror and realize that their smile is no longer complete, vibrant, or aligned as they would like it to be. For locals that are in need for non-invasive treatment options for gaps or misaligned teeth, Beverly Hills cosmetic dentist, Kevin Sands DDS, is now offering comprehensive procedures that will fully restore a smile in as little as a single visit.
The cornerstone of flawless oral health often begins in one's home with habits such as brushing and flossing multiple times a day as well as the use of mouth wash. No matter how careful an individual may be with their oral health though, there is a constant threat of malocclusion, dental caries, and even periodontal disease. Once these health conditions begin to occur, all patients will require advanced treatments such as dental veneers and porcelain crown by Dr. Sands, Beverly Hills dentist.
Dr. Kevin Sands, Beverly Hills Invisalign provider, has created an unparalleled reputation due to the cutting edge treatments he offers to each of his patients. From world-renowned celebrities to locals that are in need of a quick transformation of their smile, he and his staff offer services and procedures such as Lumineers, chairside Zoom whitening, dentures, bridges, dental implants and more.
A smile can be one of the most important features for an individual's appearance, and that is why everyone will need access to the professional dental treatments that will keep their teeth vibrant, straight, and healthy.
About Kevin Sands DD, Dentist Beverly Hills
After graduating from the prestigious University of Southern California School of Dentistry, Dr. Kevin Sands went on to refine his expertise at the Las Vegas Institute for Advanced Dental Studies for Advanced Anterior Aesthetic Dentistry. Patients from around the world now visit this dental practice for services ranging from a biannual checkup to complete smile makeovers.
Visit http://www.bestbeverlyhillsdentist.com or call (310) 273-0111 for more information. His office is located at 414 N. Camden Dr. #940 in Beverly Hills, CA 90210.