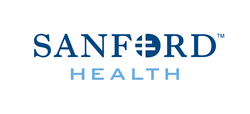 We will relentlessly pursue the perfect patient experience. We make this promise to every patient, as well as to every community we serve.
Sioux Falls, SD and Fargo, ND (Vocus) July 21, 2010
Sanford Health & MeritCare unified its organization today under one name, mission, vision, values and wordmark. Sanford Health President and CEO Kelby Krabbenhoft introduced the new brand to the entire Sanford family during an address simulcast system-wide this morning. Sanford Health based in Sioux Falls, SD and MeritCare based in Fargo, ND merged in 2009. Beginning today, the entire organization will bear the name Sanford Health, as well as a new, unified wordmark.
"Today, we are all under one name, Sanford Health, with a new mission and vision that hold dear our histories and embrace a new purpose and goals moving forward, fulfilling the promise made during the merger," stated Krabbenhoft. "We will relentlessly pursue the perfect patient experience. We make this promise to every patient, as well as to every community we serve."
The organization bears the name Sanford Health, in honor of Denny Sanford. The South Dakota businessman and philanthropist made a $400 million gift to Sioux Valley Health System in Sioux Falls in 2007, the largest single gift ever made to a healthcare system. Sioux Valley was renamed Sanford Health to honor him and to reflect the transformational nature of his gift.
"The name Sanford is a reflection of a man with an incredible passion for improving the human condition," Krabbenhoft said. "We continue to honor Mr. Sanford and his gift through the use of his name on our entire organization."
Denny Sanford added, "To see where this combined organization has taken my investment is humbling. The leaders said they wanted to make changes to benefit humankind, to find a cure and to create significance. Today, it feels like we have accomplished so much of that. With a network of international children's clinics emerging, more researchers in their labs and now the nation's largest rural geographic expanse all under one unified organization, seems to suggest a vision is becoming reality. To have my name associated with every one of these wonderful people and places makes me so proud."
The new Sanford Health wordmark honors both organizations' rich, 100-year legacy in faith, hope and healing while reflecting the health system's continued innovation, inspired by Denny Sanford's character.
"Our new mission and values hold dear our history, but they also create a starting point with a bold expectation for change and for making a difference," added Krabbenhoft. "At the core is our own expectation of service to those who come to us in need, illness or pain. Our people know what it means to provide service excellence because each of us believes we were called to this work, but our work goes beyond that. It seeks cures, provides sensible insurance and makes our communities more vibrant. That is what it means today to be Sanford."
Introducing the new Sanford Health:

Mission: Dedicated to the work of health and healing
Vision: Improving the human condition through exceptional care, innovation and discovery
Values: Courage, Passion, Resolve, Advancement, Family
About Sanford Health
Sanford Health is an integrated health system headquartered in Fargo, ND and Sioux Falls, SD and consists of two long-standing organizations that merged in 2009. Sanford is now the largest, rural, not-for-profit healthcare system in the nation serving 110 communities in six states. It includes 30 hospitals, 111 clinic locations and more than 800 physicians in 70 specialty areas of medicine. With more than 18,000 employees, Sanford Health is the largest employer in North and South Dakota. The system is experiencing dynamic growth and development in conjunction with Denny Sanford's $400 million gift in 2007, the largest gift ever to a healthcare organization in America. For more information, visit http://www.sanfordhealth.org.
To view photos of the announcement or employee celebration, click here
Contacts:
Darren Huber, Media Relations Manager – Fargo Region
(701) 234-2000 or (800) 437-4010, ask for media pager #1715
Stacy Bauer Jones, Media Relations Manager – Sioux Falls Region
(605) 328-7056 or (605) 366-2432
###