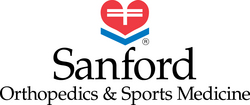 With our state-of-the-art equipment and unparalleled integrated expert services, we are able to scientifically help runners reach optimal performance and reduce injury risk
Sioux Falls, SD (Vocus) January 12, 2010
Sanford Orthopedics & Sports Medicine now offers Running Injury & Performance Services. This includes a comprehensive evaluation aimed at enhancing a runner's performance, reducing injury risk and rehabilitating injured runners.
Expert professionals including a sports medicine physician, physical therapists, exercise physiologists and a registered dietitian work one-on-one with the athlete to develop an individualized program to help achieve his/her specific running goals.
Running Injury & Performance Services utilizes the latest state-of-the-art Clinical Gait Analysis using Zebris ® Force and Pressure Distribution to analyze roll-off and other gait parameters. Templo ® Professional Motion Analysis Software is used for video motion capture, gait analysis and general running analysis. The equipment used to evaluate runners is one of only two in the country.
"With our state-of-the-art equipment and unparalleled integrated expert services, we are able to scientifically help runners reach optimal performance and reduce injury risk; and, if an injury occurs, we'll assist runners in getting back to running safely and quickly," said Michael F. Bergeron, PhD, FACSM, Director of the National Institute for Athletic Health & Performance at Sanford.
For more information on Running Injury & Performance Services, please call (605) 328-4752 or visit http://www.sanfordhealth.org
Contact: Stacy Bauer Jones | Media Relations Coordinator
(605)328-7056
###