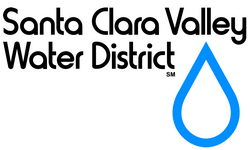 We are very concerned by the ongoing drought and its impact on the future of our water supply
San Jose, CA (Vocus) February 11, 2009
The Santa Clara Valley Water District Board of Directors today indicated that unless the overall water supply conditions improve, they are going to call for mandatory conservation on March 24. The move followed a staff presentation at today's board meeting of the water supply outlook report and the water shortage contingency plan in the face of what could turn out to be a third consecutive dry year.
"We are very concerned by the ongoing drought and its impact on the future of our water supply," said board chair Sig Sanchez. "That is why we are taking this proactive step. We want to let the cities, retailers and residents know what to be prepared for in March if we don't get above average rainfall."
Rainfall levels are at about 55-60% of average for this time of year, which means the water district is unable to capture and store as much water as in past years. Also, the latest measurements show the snowpack level at 61 percent of normal. Water from the snowpack conveyed through the Sacramento-San Joaquin Delta supplies Silicon Valley with about half of its drinking water. In addition to the drought, there have been severe restrictions placed on pumping water from the Delta, to help save the delta smelt.
At the March 24th meeting, staff will update the board on the water supply assessment for 2009. If rainfall totals are not above average by then, or other water supply factors have not improved, the board will call for mandatory conservation. As of today, the level of conservation is likely to be at least 10% and potentially as high as 20%.
The water district, which can declare that drought conditions exist necessitating mandatory conservation, will work together with municipalities and retailers to help achieve mandatory restrictions. The cities and county, which have the authority to enact and enforce drought ordinances, and the retailers, who actually serve water to individual customers, are the ones with the ability to directly impose regulations on individual users.
In June of 2007, the board called for 10% voluntary conservation. That call remains in effect. The water district has numerous programs to help residents and businesses save water. To learn more about the programs and rebates offered by the water district, visit http://www.valleywater.org.
The Santa Clara Valley Water District manages water resources and provides stewardship for the county's five watersheds, including 10 reservoirs, hundreds of miles of streams and groundwater basins. The water district also provides flood protection throughout Santa Clara County.
Contact:
Susan Siravo
Office: (408) 265-2607, ext. 2290
Cell: (408) 398-0754
###