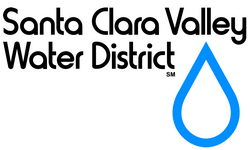 We are honored that the Governor has selected the water district to be a part of this historic moment for the state of California
San Jose, CA (Vocus) November 10, 2009
On Tuesday, Nov. 10, Governor Arnold Schwarzenegger will hold a press conference at the Santa Clara Valley Water District to discuss the importance of statewide water conservation and to sign into law Senate Bill No. 7 (SB 7). The bill requires that urban water agencies reduce water consumption 20 percent by 2020 and requires the development of agricultural water management plans.
The bill creates a framework for future planning and actions by urban and agricultural water suppliers to reduce California's water use by establishing multiple pathways to achieve the statewide goal of a 20 percent reduction in urban water use.
"We are honored that the Governor has selected the water district to be a part of this historic moment for the state of California," said Board Chair Sig Sanchez. "Water is our most precious resource and in order to sustain our supply and meet our community's demands for generations to come we must conserve now. The water district fully supported this bill."
For those who plan on attending the press conference, event details are listed below. Parking will be available in front of the Administration Building, located off of Via Monte Ave at Blossom Hill Road.
What: Governor's SB 7 Press Conference
When: Tuesday, Nov. 10, 2009; 11:45 a.m. -12:15 p.m.
Where: Santa Clara Valley Water District
5750 Almaden Expressway
San Jose, CA 95118
The Santa Clara Valley Water District manages water resources and provides stewardship for the county's five watersheds, including 10 reservoirs, hundreds of miles of streams and groundwater basins. The water district also provides flood protection throughout Santa Clara County.
Contact: Susan Siravo
Office: (408) 265-2607, ext. 2290
Cell: (408) 398-0754
###