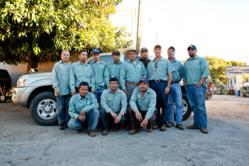 We are now adding a FREE 42 Point Lawn and Garden Evaluation to our landscape design services.
Santa Barbara, Ca (PRWEB) November 30, 2012
Down to Earth Landscapes new service begins with a property walk-through by a certified professional. The comprehensive evaluation will determine the scope of the project and assess how best to meet the homeowner's unique landscaping requirements. During the evaluation, the company's team will evaluate the condition of the homeowner's lawn, garden and related systems. This includes drainage, sprinklers, soil quality, plant health and much more.
This initial evaluation is complimentary and acts as the precursor to a final recommendation. If the homeowner chooses to request a landscape design, this is also complimentary if the homeowner decides to use Down to Earth Landscapes to build and install the new design.
Once the evaluation and design stage has been completed, the in-house team at Down to Earth Landscapes Inc. will develop an estimate that takes into account all the key factors involved in the project. The estimate will be delivered to the homeowner within a reasonable time frame in relation with the size and scope of the project. One of the great benefits of working with Down to Earth Landscapes Inc. is that they take special care in ensuring that all costs are accounted for during the cost estimating phase. They are committed a "no surprises" policy that helps Santa Barbara homeowners stay in control of the cost of their landscape design and installation project.
Whether local area residents require a large-scale estate-sized landscape project with elaborate water features, custom hardscape and private garden areas, or a simpler installation with new sod, flower beds, automated sprinklers and a built-in barbeque, Down to Earth Landscapes Inc. is Santa Barbara's landscape design and installation team of choice.
About Down to Earth Landscapes Inc
Serving Santa Barbara and Ventura counties since 1970. Our landscapes have been featured in Sunset magazine, the Los Angeles Times and Food and Home magazine. We are winners of the Santa Barbara Beautiful award, and we carry an A-plus rating with the Better Business Bureau. To learn more about the company's newest services, please visit their website at http://www.downtoearthlandscapesinc.com.