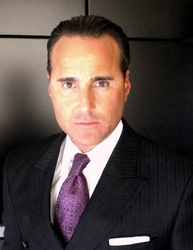 Ernst & Young's false audit report caused a cascade of misfortunes to rain down on the plaintiffs. As a result of the fraudulent report, the plaintiffs suffered catastrophic financial damage."
Miami, FL (PRWEB) June 24, 2010
A lawsuit filed against Ernst & Young, one of the world's "Big Four" accounting firms, by Cueto Law group, a Miami-based international law firm, alleges that a predecessor firm issued a fraudulent audit report resulting in catastrophic financial losses to the Plaintiffs.
The Plaintiffs, Fischer Engineering and Maintenance Company, along with its principals, Cesar Catibayan and Donald Fischer, filed the action after a 14-year long legal battle against a former company executive for illegally converting company assets. Plaintiffs commissioned the audit to prove that the former executive used company funds to buy up all of the company's stock.
Sycip, Gorres Velayo & Co., a Philippines company and former branch of Arthur Andersen SGV later acquired by Ernst & Young, was hired by the parties to conduct an independent audit of the transaction.
According to the lawsuit, the accounting firm submitted a false audit report and refuses to amend it, "despite their knowledge and possession of documentary evidences that would materially affect and contradict their previous audit findings"
Fischer claims its former COO Isaias Bongar "unlawfully seized all the company assets, worth millions of dollars, including all books, records, etc.," and then "transferred all the company assets and employees to his own office ... and declared himself as the 100 percent owner."
Bongar then shut down the company's Manila office and "moved the company to his gated compound," claiming "that he was the legitimate 100 percent owner" because "he fully paid for all the shares of [Fischer] stocks," according to the complaint. But Fischer says Bongar used "monies belonging to the company and its joint venture ... and not a cent came from [his own] pocket."
According to Miami attorney Santiago A. Cueto, who represents the Plaintiffs, "the false audit report caused a cascade of misfortunes to rain down on the plaintiffs. As a result of the fraudulent report, the company suffered catastrophic financial damage."
The lawsuit is the latest legal setback for Ernst & Young. The suit comes on the heels of a British investigation into whether Ernst & Young properly audited Lehman Brother's accounts in the months leading up to the U.S. investment bank's collapse in 2008.
The lawsuit is pending in Miami-Dade Circuit Court, Case No. 2010-34428 CA 01.
###
About: Cueto Law Group, P.L. is a Miami-based international law firm specializing in complex, high-profile and multi-jurisdictional litigation. By combining sophisticated legal representation with the efficiency, focus and personal service of a boutique firm, Cueto Law Group has become the firm of choice for resolving complex business disputes around the globe. You can learn more about Cueto Law Group by visiting the firm's website at http://www.CuetoLawGroup.com and business journal at http://www.IntlBusinessLaw.com.