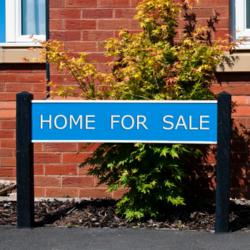 The investors working for this company now respond immediately to requests made online.
Tampa, Florida (PRWEB) April 15, 2013
Foreclosure has reached record highs in some parts of the country due to a variety of factors. Homeowners with homes that are entering foreclosure could find options limited to prevent this process using banks or finance companies for assistance. The PLB Investment Group has published its save a house from foreclosure tips online. These tips can be accessed from any Internet connection at http://www.realestatetampaflorida.com/sell-your-house.
The paperwork process to prevent foreclosure often varies from state to state and the outcome is generally the same if homeowners are unsuccessful saving a home. Although government assistance is currently available, the application and qualification period have strict filing deadlines that could prevent homeowner acceptance into certain foreclosure assistance programs.
The foreclosure tips and assistance that is now published online is one effort underway at the PLB Investment Group to give more options to homeowners who have tried unsuccessfully to stay in their homes. Because this investment team has resources available, homes in any condition and for any value can be submitted for assistance services. The investors working for this company now respond immediately to requests made online.
The online information submission form has recently been published for homeowners and landowners to use. This new form is one of the first of its kind to not require personal or financial information before acceptance for company services.
Aside from the foreclosure tips, additions to company services have recently been made to broaden the scope of assistance available apart from realtors, banks or other real estate company involvement.
About PLB Investment Group
The PLB Investment Group created its resourceful company in Tampa, Florida to serve as a home base to owners of properties requiring assistance for sale. The ability to sell homes or arrange other transactions without licensed realtors or other companies represents part of the services offered by this company. Through its connections as a real estate investment group, sale dates and other transactions can now be completed faster by the PLB Investment Group. New services and other features are constantly added to the company website as more alternatives for homeowners and landowners.