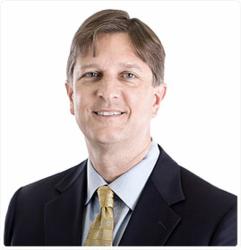 A state that is friendly toward medical malpractice is one that is unfriendly to its citizens, particularly those who have been injured by negligent medical care.
North Charleston, S.C. (PRWEB) November 01, 2012
Charleston medical malpractice lawyer Ken Harrell said today that South Carolina's recently cited low rate of physician discipline and "friendly malpractice climate" raise concerns about whether patients are properly protected against error and negligence on the part of health care professionals in the Palmetto State.
"Two criteria used by the annual 'Best States to Practice' rankings for physicians -- few disciplinary actions against physicians by the state board and low medical malpractice payouts -- are incorrectly labeled as positive factors," said Harrell, managing partner of Joye Law Firm in North Charleston.
"A state that is friendly toward medical malpractice is one that is unfriendly to its citizens, particularly those who have been injured by negligent medical care," the veteran personal injury lawyer continued. "It is not a status to be proud of."
Harrell reacted to "2012 Best States to Practice" by Physicians Practice, an annual ranking of the states based on the climate for practicing physicians. The rankings are based on each state's cost of living, disciplinary actions taken against doctors, tax burden per capita, Medicare geographic practice cost index, physician density and malpractice award payouts per capita.
Physicians Practice addresses issues regarding medical practice management.
The report says South Carolina's medical board issued serious disciplinary actions at a rate of 1.33 per 1,000 physicians between 2009 and 2011. The report also cites a medical malpractice claims payout rate of $6.22 per capita in South Carolina for 2010.
South Carolina, Idaho, Alabama, Texas and Nevada were the five best states to practice medicine in, according to Physicians Practice.
Among the states ranked as among the "worst" are New York, with a disciplinary action rate of 2.98 per 1,000 physicians and medical malpractice lawsuit payouts of $34.39 per capita; California, with a disciplinary action rate of 2.86 and medical malpractice lawsuit payouts of $5.02; and Hawaii, with a disciplinary action rate of 3.53 and medical malpractice lawsuit payouts of $11.94 per capita.
"If a state board does not discipline doctors under its auspices who provide sub-standard care, it is not doing its job," Harrell said. "We think such a low national ranking should spur the South Carolina Board of Medical Examiners to review its disciplinary process and determine whether it is operating effectively in this area. While we have many outstanding doctors in South Carolina, I find it hard to believe that doctors in New York and California are three times worse than ours, which is what the disciplinary statistics would lead you to believe."
Harrell said South Carolina's meager payout rate for medical malpractice lawsuits indicates that South Carolina's restrictions on med mal claims in 2005 went too far and that lawmakers should revisit the existing limitations.
"If there is a payment ordered in a medical malpractice lawsuit, it's because a case of negligence or serious medical error has occurred," Harrell said. "Limiting med mal payments does not negate medical negligence and error but it certainly harms the most seriously injured patients. Capping medical malpractice payments serves only to advise profit-driven health care organizations how much their lax safety procedures and/or medical errors could cost them."
South Carolina capped non-economic damages in most medical malpractice cases at $350,000 per claimant in 2005. Non-economic damages in multi-defendant lawsuits are limited to $1.05 million.
The Joye Law Firm, with offices in North Charleston and Myrtle Beach, pursues personal injury and wrongful death lawsuits on behalf of South Carolina residents who have been hurt by medical errors and other forms of medical malpractice, although Harrell noted that the firm is extremely selective about which cases it will accept.
"One of the greatest myths about our civil justice system is that lawyers are clamoring to handle medical malpractice cases. We track every potential client call by case type, and over the last five years, we've averaged over 300 medical malpractice calls per year. In each of those years, we've never opened more than two medical malpractice cases," Harrell said. "We pursue lawsuits for deserving people who have been injured, but because these cases are difficult to win and extremely expensive to pursue, we end up turning down cases where there clearly appears to have been medical negligence. Our rule of thumb is that the patient must have suffered a catastrophic injury or have been killed due to medical error for us to consider handling a medical malpractice claim. However, we have every potential claim reviewed by a nurse consultant, and it does not cost anyone a dime to speak with us."
About Joye Law Firm
Since 1968, Joye Law Firm has been fighting to help people throughout South Carolina with their legal challenges in a broad range of practice areas, including personal injury, car accidents, birth injury, brain injury, defective products, drug injury, motorcycle accidents, nursing home abuse, Social Security disability, spinal cord injury, traffic tickets, truck accidents, workers' compensation and wrongful death. The South Carolina law firm has offices in Charleston and Myrtle Beach and assists clients in areas that include Florence, Richland County, Orangeburg, Columbia, North Charleston, Mount Pleasant, Summerville and the Horry County communities of Conway and North Myrtle Beach. The firm's Charleston-area office is located at Northgate Office Building, 5861 Rivers Avenue, North Charleston, S.C. 29406 (local phone (843) 554-3100), and its Myrtle Beach office is located at 8703 Highway 17 Bypass, Unit H, Myrtle Beach, S.C. 29575 (local phone (843) 215-3100). Contact Joye Law Firm by calling (888) 324-3100 or by filling out its online form.