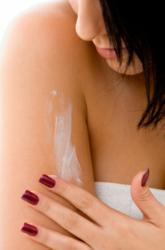 Men, women and children are susceptible to scarring and those with light, medium or dark colored skin.
San Francisco, California (PRWEB) December 04, 2012
Skim blemishes and scarring are two things that can make a person feel self-conscious. The creators of a new scar cream are helping to bring positive news to men and women that suffer from the effects of scarring on the face or other parts of the body. The Revitol company has launched its new scar removal cream and is providing a special discount for those that want to sample the benefits of using this new beauty aide.
Acne, sun or chemical burns and accidents can all contribute to scarring according to dermatology studies. While the skin can generally heal cuts and scrapes, scarring can happen with deeper abrasions and cuts that is difficult to conceal. Men, women and children are susceptible to scarring and those with light, medium or dark colored skin.
The Revitol company was established in 2002 and has released several top selling health and beauty products around the world. The special formula that has now been designed for use in its new scar cream is expected to bring more opportunity for beauty to those that struggle to cover up unsightly scarring on the face or body.
Medical surgeries are one of the biggest contributors to scars. Both simple and complex surgeries leave scarring on the body that can sometimes be hidden with clothing. For exposed areas of the skin, scarring can be more difficult to conceal using over the counter creams that do not help the dermal layer of the skin.
The Revitol formula is one of few formulas available without a prescription that is able to rejuvenate the skin using all-natural ingredients. This simple but effective solution is one option that men and women can now use to reduce or eliminate the visual presence of scars from the body. A generous portion of this new scar cream is now offered online.
A free jar of the Revitol scar cream is available on select orders from the Revitol company website. This special offer is designed to allow more people to sample the benefits of this new scar cream compared to some over the counter creams that require a continuous investment.
One of the incentives that are now offered by the Revitol company is a complete guarantee of its products. While some companies do not offer guarantees for health and beauty products, the Revitol company now provides a full 90 days for men and women to sample the products that are purchased.
This extended time frame is allowing more people to experience the effects of the scar cream and additional products that are distributed by this health and beauty company. The Revitol brand is currently offered at discount pricing online.
About Revitol Scar Cream
The Revitol Scar Cream company was launched in 2002 and is a member of the Natural Products Association. The all-natural ingredients that are used in the products that are produced by this company help to provide alternatives to those created in laboratories. A talented staff of researchers and developers work to produce some of the best products that can produce the results that men and women search for in health and beauty related products. By offering affordable prices and free product incentives, the Revitol Scar Cream company has been able to expand its offerings to consumers online.