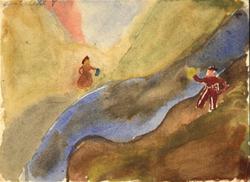 Scottsdale, AZ (PRWEB) March 11, 2013
An unprecedented week of events highlighting genocide and the legacy of such atrocities, from Germany and Armenia to Rwanda/Burundi, Bosnia and Darfur, will be presented at Scottsdale Community College April 8-13, 2013.
The SCC Honors Program in cooperation with the U.S. Holocaust Memorial Museum presents "Genocide Awareness Week: Understand, Act and Protect" as part of Genocide Awareness and Prevention Month. All events and exhibits are free and open to the public.
The series of educational events include discussions with genocide survivors, such as Holocaust survivor Otto Schimmel. He will speak during the opening evening event on Monday, April 8, along with Arizona Secretary of State Ken Bennett and Scottsdale Mayor Jim Lane.
Cindy McCain, wife of U.S. Sen. John McCain, also will discuss her experiences in the Congo in an afternoon session.
Notable scholars scheduled to speak include Dr. Richard Hovannisian, a UCLA professor and expert on the Armenian genocide, and Dr. Esad Boskailo, M.D., a University of Arizona professor and author who survived Bosnian concentration camps.
Maximilian Lerner, a refugee from Austria who escaped through France and Portugal to the U.S. and returned to Europe during the war as a spy, will speak on Thursday, April 11. He penned two novels based on his experiences.
Art exhibits, a documentary premiere, a movie screening and two standing exhibits will be featured as well. Authors will be available to sign their books, which will be available for purchase in the SCC Bookstore.
The two standing exhibits, Camp Darfur and the One Million Bones Project, will offer interactive displays and information throughout the week. Camp Darfur will feature five refugee tents providing information about five different genocides: the Holocaust, Armenia, Cambodia, Rwanda/Burundi and Darfur. The Million Bones Project allows persons to create a plaster cast of a bone, which represents a symbol of genocide.
Renowned Scottsdale-based artist Robert Sutz will show his "We Remember: Holocaust Art" exhibit in SCC's Fine Arts Building throughout the week. As a tribute to his father, whose family died in Nazi concentration camps, Sutz creates life masks of Holocaust survivors and Holocaust scenes.
Another exhibit, Sonja's Legacy, will feature watercolor artwork created by Sonja Fischerova while she was at Terezin Concentration Camp during World War II. She died at age 13 in Auschwitz but her paintings were later discovered by a family member in a Prague museum.
Other presentations include a report on domestic terrorism and civil rights from two FBI agents and the Anti-Defamation League and Phoenix Police Department teaming up to share information on hate crimes.
On Saturday, April 13, educators from across the state will attend a day-long training session focused on learning how to use activities to teach about the Holocaust and other genocides.They also will hear from scholar Timothy Kaiser, director of Educational Resources and Wexner Center at the U.S. Holocaust Memorial Museum, and featured guest Carl Wilkens, the former head of the Adventist Development and Relief Agency International in Rwanda. In 1994, he was the only American who chose to remain in the country after the genocide began. The event is sponsored by the U.S. Holocaust Memorial Museum.
Most of the events will be in the Turquoise Room in SCC's Student Center except for the opening evening event, which will be in SCC's Performing Arts Center.
Teachers seeking to participate in the Saturday training session should contact Kim Klett at klklett(at)mpsaz(dot)org. To register, visit http://www.cvent.com/d/bcq443.
Other sponsors of this event are Mesa Community College and SCC's Phi Theta Kappa.
For the full schedule, visit SCC's home page beginning the week of March 4.
# # #
Scottsdale Community College is one of the 10 regionally accredited Maricopa Community Colleges. This premier educational and cultural center serves the needs of its diverse communities by providing innovative and creative opportunities to learn, grow and achieve. We offer affordable, high-quality instruction to traditional and non-traditional students, career-minded professionals and life-long learners.