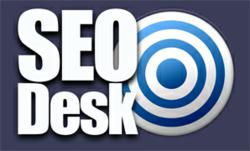 (PRWEB UK) 13 March 2013
With a decade's experience in the trade of soap and herbal products, the Surrey based farm that is home to Heyland and Whittle the herbal merchants has experienced considerable growth and continues to do so. Winners of the 2012 Gift of the Year Award, Heyland and Whittle have recently expanded their available products, complementing their extensive collection with scented candles, reed diffusers and home fragrances in a range of different scents such as citrus and lavender or neroli and rose. They also offer other luxury treats such as Valentine's Day gifts for men and women, pot-pourri and china mugs.
However, advertising and marketing have changed rather drastically in the ten years since Heyland and Whittle's inception. Whilst consumers still place emphasis on high quality products coupled with affordability, the way they go about finding these products has changed. No longer are the yellow pages or local newspapers relevant sources of information. Potential customers flock to search engines to find the providers of the goods they desire. Research has shown that the search engine queries are especially important for smaller and local businesses as consumers tend to localise their search criteria more and more.
A Google search for "Soap and herbal merchant" returns in excess of three million hits whilst adding a location such as Crawley to the end of the search returns less than two million. This is still a substantial amount. This emphasis on search engines has created the need for search engine optimisation, a relatively new but increasingly important practice. A website is a must have for every company, especially those who trade to the nation through their online shop such as Heyland and Whittle. As a website is live 24/7 it represents its owners as a permanent employee and consequently is of vital importance, however, online visibility is equally important.
An extravagant and alluring website is great, but not if it is wholly neglected. Visibility on the first page of Google results for a relevant search is a must have for any business as most consumers will not browse further than the initial hits. A high ranking result instils confidence in the brand, and represents continued customer satisfaction, brand loyalty and overall success.
The good people at Heyland and Whittle are clearly aware of current market trends and that is why they have decided to work with the UK's leading search engine optimisation specialists SEODesk for a second consecutive year. Using completely legitimate "white hat" search engine optimisation techniques such as key word optimisation SEODesk can improve Heyland and Whittles search result rankings in a safe way that will not put their site at risk and will continue to do so for another year or longer.