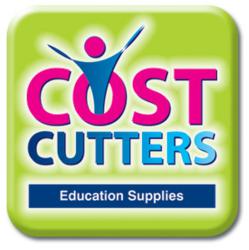 Children in secondary schools are tending to choose books that are easier to read, a study by the University of Dundee has found
Burntwood, Staffordshire UK (PRWEB UK) 21 March 2013
Cost Cutters UK (http://www.costcuttersuk.com/) - Children in secondary schools are tending to choose books that are easier to read, a study by the University of Dundee has found. Rather than capitalising on the good reading habits instilled by primary school teachers, teenagers are allowing their reading skills to slip once they reach secondary school. Primary schools have a strong focus on reading and actively encourage children to try their hand at books that might be above their current reading level, encouraging the child to grow their literacy skills and enlarge their vocabularies.
Once in secondary school, the focus on deliberate, purposeful reading for the sake of reading falls away, as teachers, assuming that the groundwork of literacy has been well-formed in primary school, focus more on teaching the content of the various subjects on the curriculum rather than those skills that are required for basic schoolwork; such as reading, comprehension and handwriting.
The study examined the reading habits of over 300 000 children located all over the United Kingdom at more than 1600 schools to be sure of gaining a complete picture of reading abilities and preferences all over the country. The study found that 7 and 8 year old children were routinely reading books aimed slightly ahead of their age group, around the 9 year old mark, and that many enjoyed reading works that were also to be found on the preferred reading material of children considerably older than them. Roald Dahl is a perennial favourite, featuring four books on the top ten favourite books for primary school children, and also featuring strongly on the list of books read by secondary school children, namely Charlie and the Chocolate Factory at fourth place and The Twits holding the eleventh spot.
Given the intense focus on reading at primary school it may not be all that surprising that older children fall back slightly once the pressure to read daily and at an appropriately challenging level, as is common in primary schools, is removed. What is alarming is the finding that children seem to dip, and then plateau, remaining below their primary school reading level, and well below the reading level set for their actual age, for much of their high school career. Children were tested on their understanding of the books they were reading, and books were graded according to difficulty level based on the average length of sentences, difficulty of the vocabulary contained within the text and the size of the volume.
This trend highlights a disturbing problem facing staff members responsible for sourcing education supplies. Should purchasing be geared to demand, which could result in allegations of 'dumbing down' our secondary schools, or should educational resources be aimed at target levels, which may result in books remaining untouched on school shelves, with students declaring them 'too hard' to try and neglecting them, representing a sad waste of vital finances better spent on other school resources? The question of education supplies is a tricky one, and not something to be solved quickly and easily in the course of one meeting.
Primary schools are obviously fulfilling their mission in taking children through the various reading levels, from reception and nursery all the way to year six. Secondary school teachers cannot realistically be expected to take time away from the immense workload of an advanced curriculum to ensure that each and every child has a good and continually improving reading level. Parents can help with this situation, if they are readers themselves, and actively promote and encourage reading with their children after the mandatory reading homework of primary school has ended, but this is not always possible if the parents work long shifts, or have poor reading skills themselves.
The advent of new technology has brought a variety of tablet devices and e-reader's to the interest and attention of the public. It is to be hoped that easy and stylish access to reading material might just be enough to spark teenagers' interest in reading more advanced content, to reverse this sad trend before the country's literacy levels fall below acceptable levels.
ENDS
###
Notes to editor:
Contact:
For interviews, quotes, photos or comments contact:
Spencer Courage
Phone: 01543 495 070
Email: spencer(at)costcuttersuk(dot)com
About: Cost Cutters UK - Education suppliers well established within the education industry with over 30 years experience, we understand the importance of excellent service and reliability for your school resources and school furniture supplies needs.