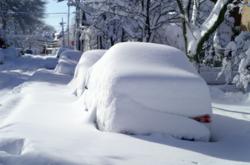 Jupiter, FL (PRWEB) October 31, 2011
Winter is quickly approaching and the Northeastern part of the United States is already feeling the wrath of extreme weather. DialMyCalls will spread the word quickly and efficiently of school closings and emergencies related to harsh winter weather with the launch of their snow day calls.
With DialMyCalls and their snow day calls, schools can send out alerts via voice message and/or text message to all of their faculty and students, alerting them of closings due to blizzards and heavy snow fall. Small towns, cities and even entire states can use their voice broadcasting system to send out storm updates and emergency alerts such as power outages and roadway closings all winter long.
"Being that we are based out of Jupiter, Florida, the staff of DialMyCalls doesn't get to experience extreme winter weather" says owner David Batchelor. "That being said, we know hundreds of thousands of people will endure sub zero temperatures, blizzards and extreme snow fall this winter – our snow day calls will help them to be as prepared as possible."
The "official" start of winter isn't for another month or so but mother nature is already giving people a taste of what is in store with the first round of extreme snowfall. Halloween is being celebrated with school closings all across the northeastern part of the United States – hopefully those kids will get to trick or treat!
Both the United States and Canada can take advantage of this automated calling system during the winter months. Don't be caught off guard when it comes to extreme weather; DialMyCalls' snow day calls are a perfect solution for school closings and emergency alerts which result from blizzards and heavy snowfall.
About DialMyCalls
DialMyCalls.com was founded in 2006 and continues to expand its voice broadcasting services by constantly upgrading its hardware and launching new and exciting services. With the addition of snow day calls, DialMyCalls hopes to help out as many people as possible this winter by sending out hundreds of thousands of voice / text messages that alert people of school closings and emergency situations due to blizzards and extreme snow fall.
For more information, please visit http://www.dialmycalls.com or call 800.928.2086. You can also email tims(at)ontimetelecom(dot)com for additional information.
###