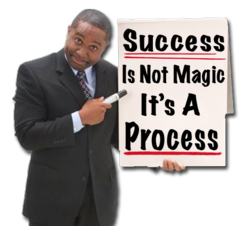 "Through comedy, real life stories, mind-reading effects and audience participation I meticulously give students strategies that they can implement to guarantee their success
Indianapolis,IN (PRWEB) March 31, 2013
The nation being divided when it comes to the educational system is well known. But now some of the effects of that national division is becoming clear. Youth leadership is sadly being ignored when it comes to helping the student of the twenty first century. Whether you have a 4.0 GPA student or 2.5 GPA student leadership skills are a must if they are to be competitive in this ever-changing global economy. The most obvious sign of this is the vast number of unemployed graduates with degrees not knowing what to do and how to fit in society.
"Give me a group of students with a strong scene of I will and and I'll bet on those students with the I will youth leadership mentality any and everyday," explains Jamahl Keyes-The Magic Motivator, author and school assembly Indianapolis speaker, "Students that have good leadership skills will always overcome any and every obstacle big or small they are faced with in life because the understand the dynamics of character and the cause and effect of taking responsibility for your actions."
Youth leadership skills are sadly being looked over by many schools and youth organizations across the nation frustrating parents, teachers and administrator.
The Magic In You School assembly Indianapolis youth leadership life skills subjects such as Character, Goal Setting, Conflict resolution and Taking responsibility for your actions are featured and presented to each age group and grade level.
"The Magic In you youth leadership assembly program was designed to educate students about the importance of youth leadership and life skills." states, Jamahl Keyes-The Magic Motivator, author and school assembly Indianapolis speaker. "Through comedy, real life stories, mind-reading effects and audience participation I meticulously give students strategies that they can implement to guarantee their success."
Jamahl Keyes-The Magic Motivator is now offering for a limited time, his award winning The Magic In You school assembly Indianapolis program to schools and youth organizations in the Midwest for the months of April, May and June only.