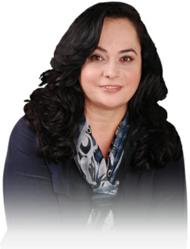 Los Angeles, CA (PRWEB) March 13, 2013
Scientific Forex Creator Cristina Ciurea has just released one of her highly classified research reports to the public creating a buzz of excitement across online Forex trading message boards. WealthSpringMarketing.com's Tiffany Hendricks reported on the release publishing an investigative review and commentary.
"We were very excited to inform our website visitors regarding the release of Cristina Ciurea's declassified Scientific Forex Report," says Hendricks. "Out of all the big name Forex 'gurus' and coaches we receive the most emails about Cristina. Traders who missed out on the launch of her Scientific Forex system are gnawing at the bit for information about how her system works and hoping for word on a potential re-launch, so we were eager to get the word out about this new report and do a write up on it sharing our thoughts."
Coming off her win of the Surefire Trading Challenge, Cristina Ciurea is widely regarded as one of the top traders in Forex. A former math teacher frequently referred to as a "math genius" Ciurea is known for her highly scientific approach to trading on the foreign exchange market.
"Ciurea's Scientific Forex report provides many interesting insights on some of the most commonly used indicators," reports Hendricks. "Anyone using Candlestick Charts, Stochastic, Moving Averages, or RSI indicators would be advised to take note of what Ciurea has to say here. Her system is responsible for winning the Surefire Trading Challenge with a 161.12% profit during one month of live trading, so anyone wishing to see comparable numbers would do well to take a page from her playbook."
Those wishing to download Cristina Ciurea's Scientific Forex Report, click here.
Tiffany Hendricks provides boutique marketing services to elite clients and reviews of the best investment and trading courses on her website WealthSpringMarketing.com. Those wishing to read Hendricks' Scientific Forex Report review can find it at the following web address: http://wealthspringmarketing.com/cristina-ciureas-scientific-forex-report/