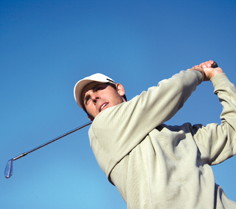 We are delighted to announce that we've teamed up with Footjoy. Now that March is finally here, everyone is busy dreaming of the summer months and visualizing the first drive off the tee box;
New York (PRWEB) March 20, 2013
Score Promotions, a full-service promotional products company specializing in corporate branded incentive and reward merchandise is proud to announce that it has teamed up with Footjoy in the creation of customizable premier golf attire, accessories and shoes.
In an effort to attract new clients and show appreciation and loyalty to customers, Score Promotions will be offering embroidered company logos and corporate colours for the most fashion-minded golfers. Score Promotions will also be helping companies to increase brand awareness through a wide selection of shirts, windbreakers, hats, towels, balls and much more to create opportunities through corporate visibility.
Score promotion, comments: "We are delighted to announce that we've teamed up with Footjoy. Now that March is finally here, everyone is busy dreaming of the summer months and visualizing the first drive off the tee box; and what better way to do so than to sport the latest high-end putter and a new pair of shoes." Our business promotional items also make great employee gift ideas and tournament prizes, and can be used to put together creative team uniforms for a 'Best Ball' tournament and other golf related charity events.
Customers will be able to design their own looks and choose from a variety of styles and colours while making an impression with a company's brand on the golf course.
Score Promotions also outfits its clients with apparel and golf equipment with exclusive brands like TaylorMade, Ashworth, Ogio, Nike, Adidas and Roots. Offering a full range of golf equipment and accessories complete with any company logo, Score Promotions is a one-stop shop for all corporate apparel and premiums for the season.
About Score Promotions
Founded in 1999, Score Promotions helps companies to increase brand awareness through high quality products. Score Promotions is a leading distributor of specialty advertising and promotional products and offers a wide array of personalized products including customized pens, bags and totes, stationary, accessories and apparel.