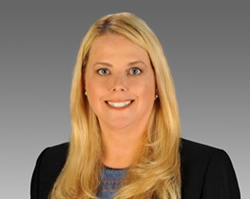 SOUTHLAKE, Texas (PRWEB) November 28, 2018
Oracle Software is used by a wide range of enterprises. Oracle's audit practice has continued to grow and many customers are surprised by the outcomes in Oracle audits. In some instances, audits result in millions of dollars in licensing exposure.
During this webinar, attendees will learn:

Typical Oracle Licensing Metrics, including Unlimited License Agreements
Oracle Audit Approaches
Common Surprises in Oracle Audits
Legal Implications and Minimizing Risks
Your Presenter:
Julie Machal-Fulks, Partner, Scott & Scott, LLP
Julie's practice has included software license interpretation, software audit defense, issues involving privacy and network security, and copyright and trademark infringement. Julie has defended clients in more than 250 software audits involving Autodesk, Microsoft, Adobe, IBM, and Oracle.Today she leads her clients through the software licensing process from procurement to audit defense and everything in between. Known as the "Commander" inside the firm, Julie is comfortable taking the lead role in major transactions and disputes.
*TX, CA & IL CLE Credit Pending
If unable to attend, register anyway and you will receive a link to a copy of the recording. Please note, CLE credit is not available with the recording. Click here to register.