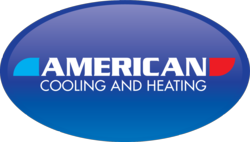 We Will Keep You In The Cool
Chandler, AZ (PRWEB) June 30, 2012
Don't Get Burned - Get Carrier Greenspeed™ Intelligence in AZ
The very latest in comfort, savings, quiet operation and energy efficiency for home comfort!
Remember last year's record-breaking heat wave? Many Arizona homeowners were forced to choose between soaring energy bills and keeping their homes cool. For those with breathing and heart problems, the decisions could affect their health. Fortunately, many don't have to make those choices any more. The home energy experts at Carrier have been working for over one hundred years to provide the ultimate in home comfort and energy efficiency for people around the world.
Now American Cooling and Heating is proud to represent Carrier's latest innovation - Greenspeed™ Intelligence in AZ. American Cooling and Heating has been meeting the needs of residential and commercial customers in AZ for almost twenty years, knowing how hard Arizona weather can be on heating and cooling equipment; and also how customers are concerned about energy costs and using energy wisely. Carrier's Greenspeed™ Intelligence is the answer to these concerns because of its high-efficiency home comfort solutions.
Combining Infinity® Intelligence and Adaptable-Speed Technology for Total Comfort
The problem with many old technologies is that they can't adapt to their environment - they don't have the ability to "think" about what is happening and make adjustments. They run full-speed all the time and waste your money. Carrier's Infinity controls "learn" about the home's energy needs, the system, and the comfort levels and match them with the outside temperature to make decisions about the most efficient way of running the system. The adaptable-speed technology takes over from there to adjust the cooling and heating system to keep the home at its most optimal comfortable level.
Watch Energy Costs Shrink as Comfort Levels Soar
Install Carrier systems with Greenspeed™ Intelligence in AZ and be amazed at the difference in the level of indoor comfort, as the technology works tirelessly behind the scenes to precisely match indoor cooling and heating needs with outside temperatures. Energy is consumed only as needed, while still keeping the temperature at an even level throughout. These systems steadily operate at lower capacities, which insures quiet operation and incredible energy efficiency for your home.
The Carrier Infinity® 20 Heat Pump with Greenspeed™ Intelligence in AZ
American Cooling and Heating provides Carrier Infinity® 20 Heat Pumps that are successful in achieving 29-69% greater energy efficiency! The advanced technology of Greenspeed™ Intelligence works to circulate cooling and heating air currents in longer, lower run times. The benefits to you of this technology include:
Up to 20 Seasonal Energy Efficiency Ratio (SEER)
Up to 13 Heating Seasonal Performance Factor (HSPF)
Temperature and Humidity Control
Quieter Operation with the Full Silencer System II™
Diagnostic Capabilities with Infinity® Control
Puron® Refrigerant for Environmental Protection
The Carrier Infinity® 98 Gas Furnace with Greenspeed™ Intelligence in AZ
American Cooling and Heating provides Carrier Infinity 98® Gas Furnaces that can rest assured keep a home toasty warm with energy-smart technology. Sleep soundly while the furnace works smoothly and quietly to keep the home at just the right comfort level. Keep the heating bills low and enjoy:
Up to 98.5% Annual Fuel Utilization Efficiency (AFUE), the highest available. The AFUE rating shows how much energy the furnace is converting to heat. With this system, only 1.5% escapes.
Movements which increase in 1% increments, allowing for precise gas modulation.
Lower humidity with SmartEvap™ technology
Continuous fan speed with ComfortFan™ technology
Installation by The Energy Professionals at American Cooling and Heating
American Cooling and Heating provides satisfaction-guaranteed installation and 24 hour, same-day A/C service for Chandler AZ, Gilbert AZ, Glendale AZ, Mesa AZ, Peoria AZ, Phoenix AZ, Scottsdale AZ, Sun City AZ, Tempe AZ, Queen Creek AZ, All Other Areas
With so much going for it, Greenspeed Intelligence in AZ is the smart choice for any home and family comfort. Count on the pros at American Cooling and Heating to install Carrier A/C Systems with a 100% Satisfaction Guarantee. Then sit back and enjoy the comfort and savings of a new Carrier system!